Since learning about Liberating Structures (LS) in 2013, a team of us at BCcampus have become avid practitioners and facilitators of these powerful group engagement techniques. In the past four years, we have supported its spread in B.C. post-secondary through offering immersion workshops and supporting campus-based user groups and communities of practice.
Earlier this year, we conducted a survey on LS use in B.C. post-secondary, giving us a snapshot of how these techniques were being used and what practitioners' perceptions were of their impact. Since then, we have been working to further deepen our understanding of Liberating Structures. To better understand Liberating Structures, we need to understand the basics of Complexity Science: What is it? How does it relate to Liberating Structures, and why should we care? How might this help us in our work?
Post by Leva Lee, Manager, Learning + Teaching
What is Complexity Science?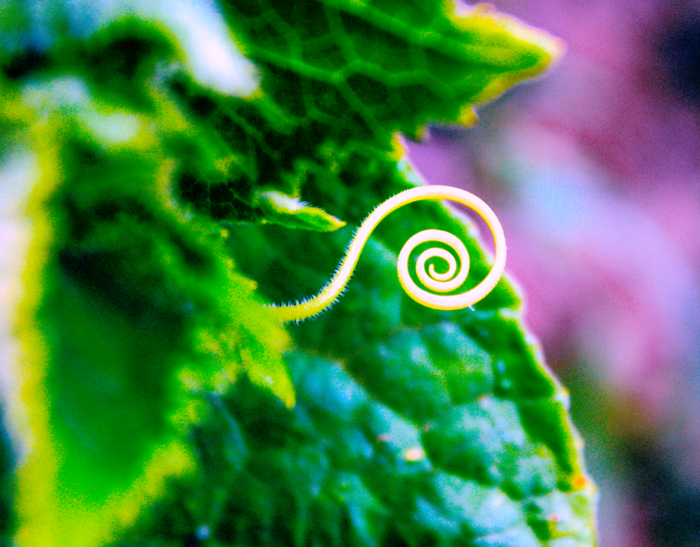 There is a myriad of information about Complexity Science and differing views on its exact definition. Essentially, Complexity Science is the study of complex systems: systems that are non-linear, unpredictable, and multi-dimensional, consisting of interconnected parts and relationships. Examples of complex systems are ones found in nature such as climate or ecosystems. Other examples are human-made systems such as the internet, healthcare, or financial systems. Complexity Science posits a holistic view of the world where 'the whole is greater than the sum of its parts'. It studies how parts, or individual agents, interact with one another—their relationships— and how parts behave and adapt, influencing the whole. It is the study of emergence, or how synergy leads to innovation. As an interdisciplinary field of study, Complexity Science draws its concepts, frameworks, and theories from mathematics, physics, chemistry, and the social sciences.
So What?
Understanding how Liberating Structures are rooted in Complexity Science enables us to better understand the design behind these microstructures for group interaction and innovation and how they work to "unleash and include everyone" (Lipmanowicz and McCandless, 2013).
As a useful set of tools for facilitating and leading learning, Liberating Structures disrupts what has become our regular habits or patterns of interacting, conversing, and problem-solving. They help to change things up, tap into our tacit knowledge, and create safe spaces for self-discovery, joyful learning, and seeing what is possible in making progress together. In a world that is increasingly more complex, challenging, and unpredictable, Liberating Structures have the potential to help us focus better on our purpose, to move forward and create more space for innovation.
Now What?
So what does this all mean to us as individuals, educators, instructors, group facilitators, and leaders of learning? We invite you to take action now in the following way:
Be curious and explore. Take a look at some of the great resources and readings on Complexity Science as a paradigm and consider it as a lens through which we might view our challenges in teaching and learning. What makes sense in terms of your practice? Discover and try tools like Liberating Structures.
Reach out. Network with those who have similar interests, as well as with those with different experiences and expertise (e.g. in a different academic discipline). Create some synergy for things you want to do.
Stop and notice things. Observe and watch for patterns. What do you see working and not working in our classrooms, online courses, webinars, lectures, committee meetings, etc.?
Be clear on purpose. Are we asking the right questions? Are we doing the right things? Clarify the purpose when beginning to apply something like Liberating Structures and be open to feedback from others on questions and activities.
Believe and do, iteratively. When trying something new, venture forth with courage and confidence. Reflect on what is learned. Get feedback. Adjust. Repeat.
Try small changes. This may sound trite, but small changes can lead to big impact. Don't feel you need to revamp an entire course, workshop, or meeting agenda to start. Try one small change and go from there.
References & Resources
Holladay, Royce J., & Eoyang, Glenda H. (2013). Adaptive Action: Leveraging Uncertainty in Your Organization. Stanford University Press.
Kimball, Lisa (2009). Liberating Structures: A New Pattern Language for Engagement. Available at: https://thesystemsthinker.com/liberating-structures-a-new-pattern-language-for-engagement/ [Accessed January 13, 2018]
Lipmanowicz, Henri, & McCandless, Keith (2013). The Surprising Power of Liberating Structures: Simple Rules to Unleash a Culture of Innovation. Seattle, WA: Liberating Structures Press.
Plexus Institute. Complexity Primer.
Retrieved from https://plexusinstitute.org/digital-resources/complexity-primer/
University of Victoria. Core Public Health Research Initiatives. (2011-12). Complexity Science in Brief. Retrieved from https://www.uvic.ca/research/groups/cphfri/projects/currentprojects/complexity/index.php
Westley, F., Patton, M. Q., & Zimmerman, B. (2006). Getting to maybe: How the world is changed. Toronto: Random House Canada.
Learn more:
---
Join us for an upcoming event:
---
To stay informed with BCcampus by signing up for our newsletter, visiting our calendar and following @BCcampus on Twitter.