This year marks the tenth anniversary of the launch of the B.C. Open Textbook Collection. In this monthly blog post series, we're looking back and highlighting some significant milestones of the project.
Post by Arianna Cheveldave, coordinator, Open Education
Hot on the heels of the success of 2015 came 2016! We reached more milestones, including somewhere in the neighbourhood of $2.5 million in savings for over 18,000 students thanks to open textbook adoptions; 31 B.C. post-secondary institutions reported open textbook adoptions, and we had 169 open textbooks in the B.C. Open Textbook Collection, at least 70 of which were funded by BCcampus. (View more stats in the "BC Open Textbook Project celebrates four years of success" blog post, via an archived homepage of open.bccampus.ca, and via an archived first page of the B.C. Open Textbook Collection.) Several resources published by BCcampus in 2016 — such as the Essential Skills Companion Kit for Culinary Arts Trades Training and Canadian History: Post-Confederation — are still in use today in their original or an adapted form.
The year began with the release of a research paper titled "Exploring Faculty Use of Open Educational Resources at British Columbia Post-secondary Institutions" by 2014–2015 BCcampus Faculty Fellows Rajiv Jhangiani, Christina Hendricks, and Jessie Key; Rebecca Pitt from the OER Hub; and Clint Lalonde from BCcampus. The authors sought to understand how faculty in B.C. use OER and what barriers existed to adopting OER. To date, this paper has been cited more than 160 times.
Speaking of Faculty Fellows, we selected a new trio of Faculty Fellows for 2016–2017: Jennifer Kirkey, physics and astronomy instructor at Douglas College (who is now the chair of the B.C. Physics and Astronomy Articulation Committee, recently collaborated with another instructor to create open WeBWorK problems in statics and dynamics, and received a grant to create an open physics course); Rod Lidstone, plumbing and pipe trades instructor at Camosun College (who contributed to the 23-book Trades Access Common Core series and the OER Toolkit for Trades Instructors); and Dr. Arthur "Gill" Green, professor of geography, earth, and environmental sciences at Okanagan College, chair of this department, and contributing author of British Columbia in a Global Context. These Faculty Fellows studied the cost of textbooks for students in Associates of Arts and Associates of Science programs. Some of their findings were compiled in a spreadsheet of BC Textbook Cost Data.
The BCcampus Open Education team worked to expand the open education community in B.C. in 2016. This was the year we launched the Canada OER listserv, an email group where people can post anything to do with open education that is relevant to Canadian institutions. The Canada OER listserv currently has 171 members across the country who share opportunities, post new open resources, and draw on the knowledge of their peers.
This was also the year Amanda Coolidge at BCcampus and Daniel DeMarte at Tidewater Community College created the OER Policy Development Tool. Intended for university and college administrators, they designed this tool to promote the use of OER and encourage the implementation of full-scale OER programs. The tool consists of modules on assumptions about the efficacy of OER policy, potential components of OER policy, and resources for writing OER policy.
OER policy in B.C. was also at the forefront of the Open Education Strategy Forum in Vancouver in October, where BCcampus gathered representatives from 17 B.C. post-secondary institutions to discuss issues around OER policy and how to effectively implement open education strategy in the province. The forum began with inspirational presentations by Cable Green, then director of Open Education at Creative Commons, and Mary Burgess, then executive director at BCcampus. Then, participants put their heads together and traded stories and ideas about institutional open education strategies. This forum led to excellent brainstorming and even agreements to collaborate across institutions on open education.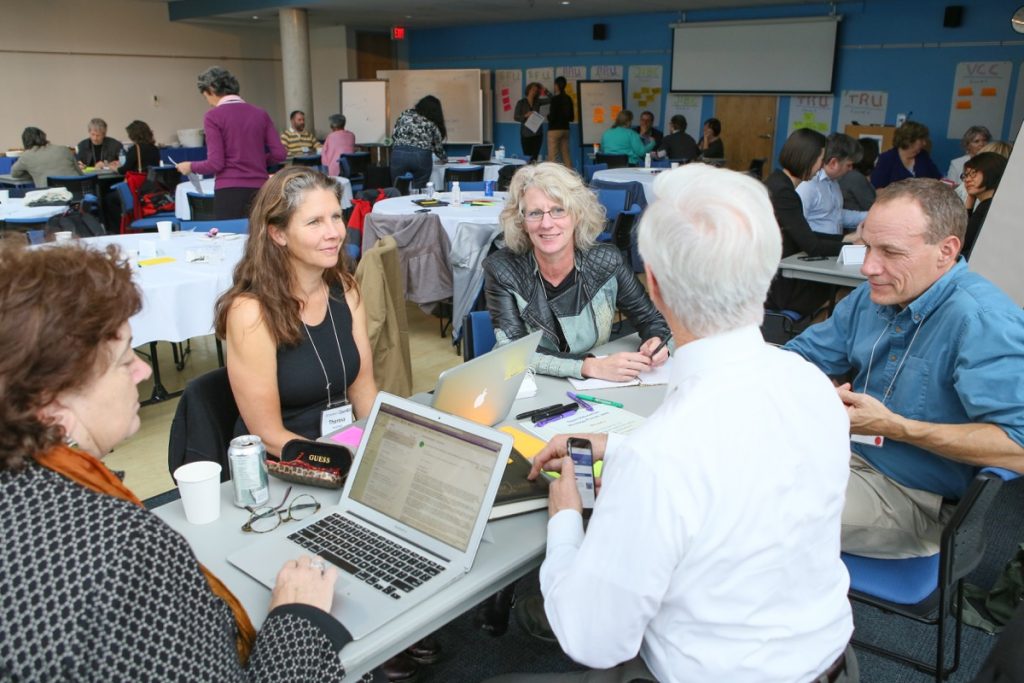 Our team's efforts to encourage top-down open education policy to complement the bottom-up advocacy at B.C. institutions have continued since 2016. Recent notable OER policy developments in B.C. include Selkirk College's Open First! policy, the OER contributions matrix for tenure and promotion (which Amanda Coolidge was a collaborator on), and a joint statement of support for OER by the B.C. Deans of Arts and Sciences Programs Committee.
In June over 400 people attended the first Festival of Learning, which was co-hosted by BCcampus and partners such as the Educational Technology Users Group, the British Columbia Teaching & Learning Council, and the British Columbia Teaching & Learning Network. This conference had an open education strand that included sessions such as "Back to the Features: Questioning the Impact of Ancillary Resources on Open Textbook Adoption" by the 2016–2017 Faculty Fellows and "How to Adapt OER and Open Textbooks" by Lauri Aesoph and Amanda Coolidge.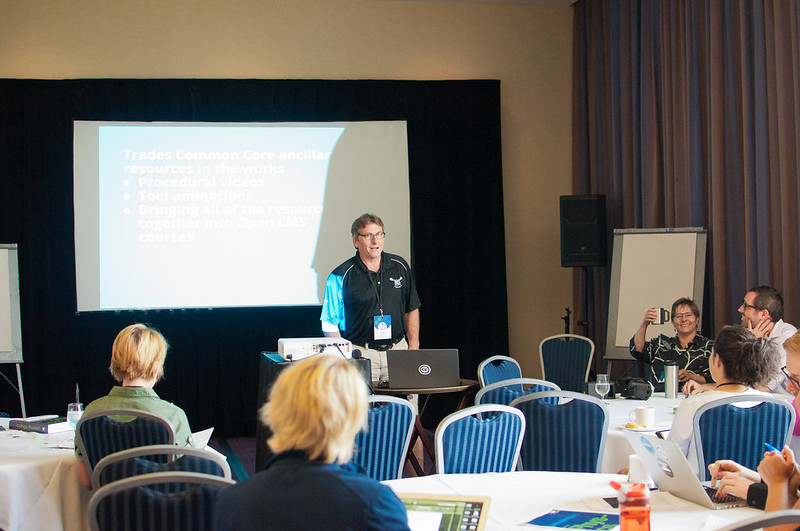 Finally, our team invested in the future of open education in B.C. by hiring Josie Gray as a co-op student to help us follow accessibility guidelines. Josie contributed to the second edition of the Accessibility Toolkit and many other accessibility initiatives, including the Inclusive Design webinar series. Josie is now manager of publishing and production for BCcampus Open Education and leads the OER Production team, which consists entirely of current and former co-op students, thus proving the lasting effects of work-integrated learning. Listen to a March 2022 conversation with the OER Production team about coming to open education as students.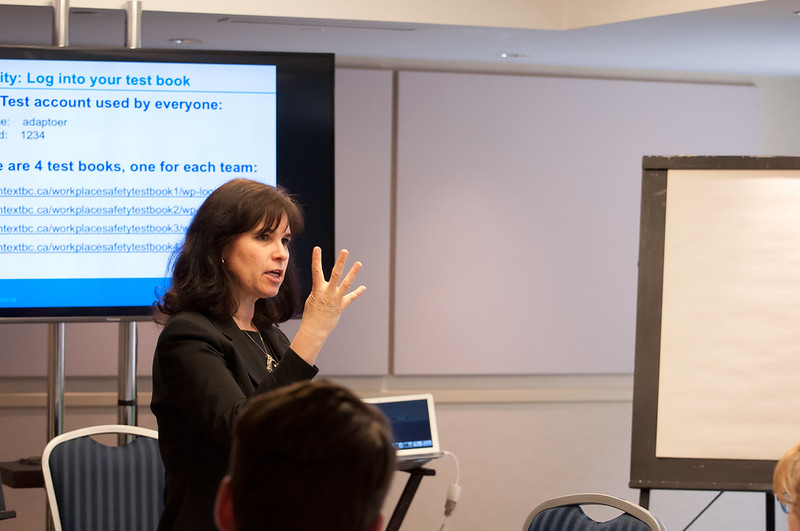 Stay tuned for the next post in our B.C. Open Textbook Collection Through the Years series as we revisit the milestones from 2017. Always get the latest information on news and events by subscribing to the BCcampus newsletter.

Learn more: