Nov
22
Wed
FLO Lab: Anti-racism in Education: Strategies for Teaching in Post-Secondary Education
Nov 22 @ 9:00 am – 12:00 pm
About the Session:
Post-secondary institutions are thought of as progressive, democratic places for innovative thinking, but this doesn't mean they're immune to racism, marginalization, and exclusion (Bhopal, 2022; Henry et al., 2017). In this three-hour Facilitation Learning Online (FLO) experiential session, you will explore the roots of systemic racism in post-secondary spaces and engage in discussions about how to create anti-racist spaces for teaching and learning. This session will also allow time for reflection and co-creation of strategies that focus on anti-racism. It is suitable for participants who are already exploring their teaching and/or course design practices and those beginning their journey in reflection and anti-racism.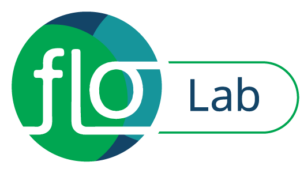 Learning Outcomes:
By the end of the session, you will be able to:
Explain historical and current-day realities of various forms of anti-racism.
Discuss systemic barriers to fostering anti-racist teaching and learning environments.
Share strategies, resources, and practices to identify and implement anti-racism in teaching and learning environments.
Facilitator Biography:
Randeep Nota (she/her) is a learning experience designer at the University of Victoria, where she supports educators with developing and delivering courses in various modes — face-to-face, online, hybrid, etc. Randeep's work experience also includes providing senior-level academic leadership to undergraduate, diploma, and graduate programs in Ontario with respect to program reviews. She has taught in business administration and policy-focused undergraduate and continuing education programs. Randeep is completing her PhD at the Ontario Institute for Studies in Education at the University of Toronto, where she is examining equity and educational policy within and for post-secondary education in Canada.
References:
Bhopal. K. (2022, February 2). Black and minority ethnic experiences in higher education: Social justice, inclusion and white privilege [Video]. YouTube. https://www.youtube.com/watch?v=l0rCMbl8aOA
Henry, F., Dua, E., James, C. E., Kobayashi, A., Li, P., Ramos, H., & Smith, M. S. (2017). Introduction: Setting the context. In F. Henry, E. Dua, C. E. James, A. Kobayashi, P. Li, H. Ramos, H., and M. S. Smith (Eds.), The equity myth: Racialization and indigeneity at Canadian universities

(pp. 3–23). UBC Press.
Nov
29
Wed
FLO Lab: Introducing a Climate-Kind Pedagogy Framework to Support Climate Education
Nov 29 @ 9:00 am – 12:00 pm
Session Description:
The climate crisis, lasting impacts of the global pandemic, and related social inequities point to the need for education that teaches compassion and care for the planet. Climate change and its social impacts have necessitated a re-think of traditional pedagogies. University educators are faced with the challenge of not only engaging learners in these conversations but also supporting and addressing the range of emotions and pedagogical complexities that involve socio-scientific realities. Climate-kind pedagogy (CKP) cultivates climate- and justice-informed approaches and promotes the practice of kindness in educational settings. The framework for CKP addresses values reflected in syllabus and course planning, teacher attitudes, activities, tools, evaluation strategies, and expected outcomes. It is grounded in a commitment to confronting oppressive practices and supporting students from all cultural backgrounds while honouring lived experiences and cultural knowledge.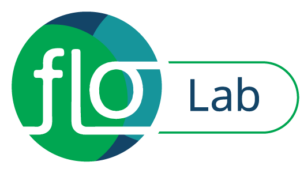 In this three-hour Facilitating Learning Online (FLO) session, you will be introduced to the novel CKP framework and its practical features. You will also explore key approaches to giving learners the competences for collaborative problem solving and decision making while encouraging action for ecology and cultural diversity. You will engage with tangible examples of CKP and explore ways to incorporate it in your own practice.
Learning Objectives:
Explore existing frameworks in sustainability and climate change education.
Learn about the innovative CKP and gain an understanding of values-centred methodologies and pedagogical approaches.
Engage with and practice approaches to teaching and assignments that support CKP.
About the Facilitator:
Kshamta Hunter (she/her) brings over a decade of experience in sustainability learning and teaching, curriculum design, and program management. She holds a PhD in sustainability curriculum and pedagogy and teaches in the Faculty of Education at the University of British Columbia (UBC). Kshamta's research explores the intersections of sustainability learning and leadership using transformative learning and social innovation frameworks. She is interested in responsive, relevant integrative curricula and pedagogical approaches for the twenty-first century through innovation toward sustainability. She is also the manager of Transformative Learning and Student Engagement at the UBC Sustainability Hub, where she shapes a lot of her research ideas into practice. She is the co-chair of publications for the Canadian Association for Curriculum Studies and a member of the editorial advisory board for the Journal of the Canadian Association for Curriculum Studies.