When:
2022-11-09T00:00:00-08:00
2022-11-10T00:00:00-08:00
Today's episode features conversations with some of our favourite people in the post-secondary sector in B.C.! We'll be exploring the topic of anti-racism and inequity in post-secondary institutions and leveraging change to support racialized students.
Featured Guests
Rohene Bouajram is the Associate Director, Strategic IBPOC Initiatives at the University of British Columbia, Vancouver where she provides strategic leadership and direction on embedding equity and inclusion and advancing anti-racism in policies, initiatives and programming for Indigenous, Black and Persons of Colour (IBPOC) students. She has an MA in Intercultural Communication, BA in Psychology and is certified as a Regulated Canadian Immigration Consultant (RCIC). Rohene has worked in areas related to equity and inclusion, intercultural dialogue, international recruitment, project management, ethical engagement, crisis intervention, and policy evaluation and teaches courses related to Canadian immigration legislation. With over sixteen years of experience in post-secondary and international education, Rohene has coached and advised international students as an International Student Advisor and RCIC as well as led many teams at multiple Canadian educational institutions. Her excitement for holding space for courageous conversations often leads her to dive headfirst into opportunities to engage ethically and authentically in intercultural settings.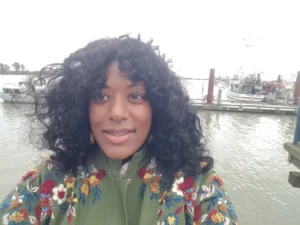 Nadia Mallay, Postdoc., EdD is Canadian-born of Guyanese ancestry.  As the child of immigrants in a time when post-secondary education outside of Canada was dismissed, Nadia quickly adopted her parent's high value of Canadian education as a means to success. Just as quickly, Nadia experienced the oppressive systemic racism present in Canadian institutions inclusive of educational ones.  After the gift of the opportunity to travel and work around the world, Nadia returned to Canada with her passion to dismantle (or at least put a dent in) systemic racism intact. She completed her doctorate in educational leadership in post-secondary institutions with a focus on institutional mechanisms and change management that can be leveraged for anti-racism work and is a postdoctoral fellow.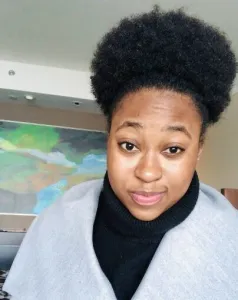 Donneil McNab is currently a Student Engagement Coordinator and Associate Faculty at Royal Roads University where she pursued her Master of Arts in Tourism Management. She also holds a Master of Arts in Education from Louisiana State University. Donneil engages in several equity, diversity, inclusion and anti-racism initiatives as a volunteer in her professional community and community at large. She is also a co-founder and lead consultant at Power of Discourse Consulting, an EDI consulting company and founder of the Award for Diversity and Community Building at Royal Roads University.
This episode is scheduled for November 9, 2022 at 7:00 a.m. PT. Let's listen in…
Show notes:
Article: Bouajram, Rohene. Other duties as assigned? August 24, 2021. University Affairs.
Listener Challenge 
What step do you commit to doing differently today in support of your fellow racialized staff and students?
With regard to anti-Black racism work …Stay with it. Speak up and speak out and advocate in all spaces.
References: