When:
June 29, 2020 @ 12:00 am – July 24, 2020 @ 12:00 am
2020-06-29T00:00:00-07:00
2020-07-24T00:00:00-07:00
Where:
See schedule in event description

Facilitating Learning Online (FLO) – Design is a complementary course to FLO Fundamentals, which supports educators to learn how to facilitate learning in asynchronous environments. FLO Design is focused on important elements of educational design and the intentional steps to developing effective learning environments.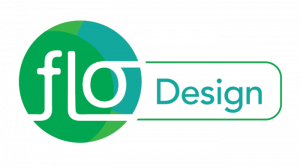 FLO Design will prepare you to:
Identify the pedagogical choices that inform the design of a learning module and prototype activity;
Discuss important elements of user experience and multimedia design;
Decide on the type and use of quality guidelines or standards;
Discuss and debate design choices; and
Create an online learning module and a demonstration activity for a topic relevant to teaching and learning.
The following synchronous sessions are planned for the FLO Design Course:
Tuesday, June 30th from 12-1 pm PST
Tuesday, July 7th from 12-1 pm PST
Tuesday, July 14th from 12-1 pm PST
Optional "Showcase" session happening to present design projects on Thursday, July 23 (various times available; asynchronous presentation also possible)