When:
November 18, 2022 @ 11:00 am – 12:00 pm
2022-11-18T11:00:00-08:00
2022-11-18T12:00:00-08:00
*Note: This session has passed. Please view the recording (and resources) below.
Consider this scenario: You want to help learners write effective thesis sentences. Although there are many ways to achieve this goal, they fundamentally belong in two broad approaches:
You can show examples of good and not-so-good thesis sentences and ask learners to identify, evaluate, and discuss the elements that make each one good or not-so-good.
You can present what experts agree to be elements of a good thesis statement, then drive home these components with examples.
Most of us, whether we teach writing or biochemistry, tend to use the latter approach. We start with the framework that experts know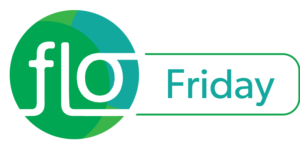 and agree on, and later use examples to reinforce the point. But showing rather than telling is a powerful learning tool. Inductive learning (also called analogical learning, learning through comparison, or learning through examples) helps learners build their own understanding and develop their critical thinking abilities. Inductive learning has been shown to result in greater depth and more robust (longer lasting) learning and to help learners transfer what they learn to new situations. In this FLO Friday session, you will learn about this approach through examples, reflect on the learner experience of using this approach, and examine how to select examples to maximize the learning experience. You will formulate your own understanding of inductive learning, learn how to design activities, and refine your understanding through discussions with your peers. Come and learn about inductive learning — inductively!
Your FLO facilitator for this session is Dr. Annie Prud'homme-Généreux. To learn more about Annie, visit Meet the FLO Facilitator: Annie Prud'homme-Généreux.
This event is free. To ensure we have an inclusive and welcoming environment for all, we've added registration to all our sessions.
Archives: