When:
May 11, 2023 @ 10:00 am – 12:00 pm
2023-05-11T10:00:00-07:00
2023-05-11T12:00:00-07:00
Note: There was an incorrect link in the May 17, 2023 newsletter leading to this page. If you're looking for FLO Panel: Artificial Intelligence in Post-Secondary Education, a B.C. Perspective, here's the correct link.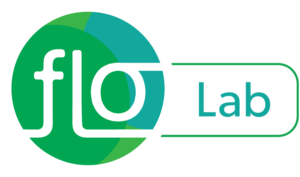 Have you ever been asked to try new technologies in teaching and learning? How was your experience? Just like any professional, educators have cognitive biases that may impact their choices in learning technologies and teaching practices. This FLO Lab invites participants to look at their own cognitive biases when it comes to trying new technologies in teaching and learning. Through a series of hands-on activities, participants will identify their preconceptions about technology integration and explore ways to overcome biases. The FLO Lab will also provide a space for co-reflection and discussion about strategies, allowing participants to learn together and develop a shared understanding of how to approach technology integration in education with openness and confidence.
By the end of this workshop, you will be able to
Understand cognitive biases that could be a barrier to digital fluency.
Identify strategies to overcome cognitive bias.
Try out new edtech tools.
Co-reflect how to approach new technology with openness and confidence.
Your FLO Facilitators:
Britt Dzioba (she/her) is a learning and teaching advisor at BCcampus. She recently finished her master of education with a focus on digital literacy in adult education. Previously, Britt worked as the project coordinator on UBC's Digital Tattoo Project, where she created online educational content to help students learn more about their digital identities. She is passionate about bringing her knowledge of digital literacy into the community and has volunteered with organizations like the UBC Learning Exchange and the West End Seniors' Network.
Dr. Gwen Nguyen (she/her) is a learning and teaching advisor at BCcampus. Prior to BCcampus Gwen worked as a learning experience designer at the University of Victoria, supporting educators with developing and delivering courses in all the modes — face-to-face, hybrid, online, etc. She has also worked as a university lecturer and researcher at the University of Victoria and the Kanazawa Institute of Technology in Japan. Gwen holds a PhD in education studies and an MA in applied linguistics. Her recent research interests include poetry inquiry as a reflection practice in education, digital literacy and digital pedagogies, and participatory action research.
Helena Prins (she/her) is an advisor of learning and teaching at BCcampus and coordinates the Facilitating Learning Online (FLO) portfolio. She began her career as a high-school teacher in South Africa. Over the past 20 years, Helena has taught students of all ages and stages on four continents. A golden thread throughout her teaching experiences is breaking down barriers to learning. Prior to joining BCcampus in 2020, Helena worked as a career learning and development advisor at Royal Roads University. As an immigrant she values the opportunity to support all students, especially international students, in finding and building their career path in Canada. She is a certified career strategist with Career Professionals Canada and associate faculty at Royal Roads University.
This event may be recorded and shared only with registrants.