When:
February 1, 2023 @ 9:00 am – 12:00 pm
2023-02-01T09:00:00-08:00
2023-02-01T12:00:00-08:00
Digital literacy skills, including using various technologies and critically evaluating digital sources and information, are essential for today's graduates. Educators must also possess these skills to incorporate digital tools and technologies that support learners effectively, help learners find relevant information, and identify gaps in their digital skill development. Amid a pandemic, with so many new and emerging technologies available, it is natural to feel overwhelmed. To create a further challenge, few professional development opportunities exist that support cultivating digital literacy skills, which can leave you scrambling to support your learners.
By the end of this three-hour experiential learning, you will be able to: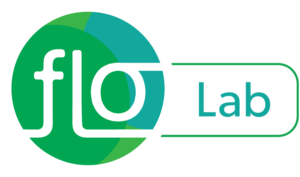 Evaluate your digital literacy skills for teaching and learning.
Identify areas for growth and development.
Consider strategies to increase your digital literacy.
This three-hour experiential lab will be fully interactive with individual and group activities. No pre-reading or pre-course activities are required; all participation time is situated within the session's parameters. Participants will be asked to consider reflecting on their learnings post-session.
Your FLO Lab facilitator, Lisa Gedak (she/her), is a teaching and learning strategist, post-secondary educator, and instructional designer who specializes in the intersection of pedagogy with technology and learning in online spaces. Lisa is passionate about learner-centred education and lifelong learning; her research is situated in a K–12 context and examines the experiences of school communities during the pandemic. Additionally, Lisa is an appreciative inquiry facilitator who values building on individuals' and groups' strengths to positively impact the future.
This event is free. To ensure we have an inclusive and welcoming environment for all, we've added registration to all our sessions.
This notice is to inform you that this session will be recorded, archived, and made available publicly on BCcampus.ca. By participating in this session, you acknowledge that your participation in this session will be recorded and the recording will be made available openly.