When:
March 1, 2023 @ 10:00 am – 12:00 pm
2023-03-01T10:00:00-08:00
2023-03-01T12:00:00-08:00
*Note: This session has passed. Please view the event recordings and resources below.
Academic integrity at post-secondary institutions has received much attention with pandemic-related adaptations to teaching and learning practices. With initiatives that support content development, such as syllabus language, listing best practices, and self-learning modules, revisions to academic integrity policy language have emerged. This panel discussion will use an educative approach as a lens to share viewpoints on some developments, comment on current circumstances, and articulate future directions. The panelists represent multiple disciplinary spaces and institutional roles.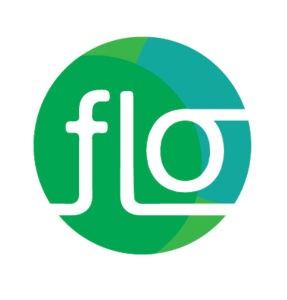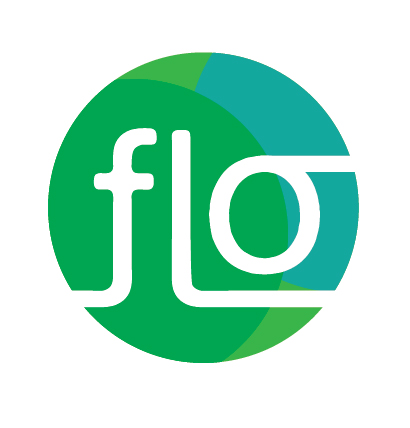 Dr. Anita Chaudhuri, our moderator for this discussion, is an assistant professor of teaching in the Department of English and Cultural Studies at the University of British Columbia, Okanagan campus (UBCO). Her research in the areas of identity construction of language learners and their development in writing and communication has been published in academic journals such as TESOL Quarterly, BC TEAL Journal, and Writing & Pedagogy. She is UBCO's faculty advisor on academic integrity, co-chairs the Academic Integrity Advisory Group, and supports the development of an educative approach in this area. Dr. Chaudhuri will be joined by Jennelle Davies of the British Columbia Federation of Students.
Topics:
Culture and Academic Integrity in L2 Writing Instruction
Dr. Bhowmik employs the four-dimensional culture framework developed by Flowerdew and Miller (1995) to the production of written texts and shed light on pedagogical strategies that would be useful in addressing plagiarism, especially in the context of second language (L2) writing instruction. The discussion is aimed at providing insights into the much-contested topic of culture and its incorporation into pedagogical practices to enhance student understanding about ownership of written texts.
Dr. Subrata Bhowmik is an associate professor of teaching in language and literacy at the Werklund School of Education, University of Calgary. He studies second-language writing and sociocultural approaches to second-language education.
Equity, Diversity, and Inclusion and Academic Integrity Policy Language
As Canadian universities seek to enhance equity, diversity, and inclusion (EDI) in academic integrity policies and processes, various pitfalls can emerge when translating the symbolic, value-laden language of EDI into practices that have been traditionally oriented toward discipline, punishment, and exclusion. From the perspective of an academic administrator, these pitfalls are likely to arise when EDI is treated as an inseparable assemblage of interchangeable terms, if EDI efforts don't specify whether student outcomes should be prioritized or attached instead to academic integrity procedures, and when interpreting academic integrity as a means for upholding and maintaining the rigorous academic standards of an institution.  
Dr. Anita Lam is an associate professor in the Department of Humanities at York University. In addition to researching and publishing in the interdisciplinary field of cultural criminology, she currently serves as the associate dean, Teaching and Learning, in the Faculty of Liberal Arts and Professional Studies.
Students as Partners in Academic Integrity 
Explore the systems approach and the scholarship of teaching and learning to provide frameworks and gain insight into how institutions can better support environments where students become partners in academic integrity work and development.
Beatriz  Antonieta Moya is a PhD candidate in the educational research program, Werklund School of Education, University of Calgary, specializing in leadership. Her primary motivation as a student researcher is to contribute to the continuous transformation of higher education institutions' cultures to pursue academic and research integrity and social justice. Beatriz Antonieta Moya situates herself at the intersections of the scholarship of teaching and learning, leadership, and academic integrity. In this space Beatriz is currently involved in projects that seek to contribute to a "glocal" scholarly dialogue concerning academic integrity as a teaching and learning imperative.
Academic Integrity vs Artificial Intelligence: Teaching and Learning with Integrity in the Age of ChatGPT
This presentation will capture the dynamic responses in higher education to the advent of ChatGPT and similar text-generating software. It will reflect on how what is presented as a problem for academic integrity can instead be framed as an opportunity and suggest strategies that encourage faculty, staff, and students to think collaboratively and productively about what this new tool means for how we teach and learn and particular practices we can adapt as we do so.
Dr. Laurie McNeill is a professor of teaching and associate head of the undergraduate program in the Department of English Language and Literatures at UBC. Since 2015 she has been leading initiatives at UBC related to rethinking academic integrity policy, procedure, and pedagogy, including as principal investigator of a large teaching and learning project in first-year writing courses. In 2022 her contributions were recognized with a Tricia Bertram Gallant Award for Outstanding Service from the International Centre for Academic Integrity.
Archives: