When:
January 8, 2021 @ 10:00 am – 11:30 am
2021-01-08T10:00:00-08:00
2021-01-08T11:30:00-08:00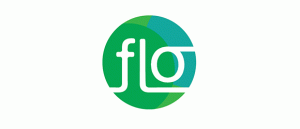 Audience: Faculty new to synchronous sessions online and those who want to get comfortable in Zoom.
Are you facilitating an online course this fall and still feel a bit overwhelmed about using Zoom for your lectures? Want to practice creating breakout rooms, screen sharing, and other hosting functions within Zoom? Come play with us in this safe space for Zoom beginners!
We have created four sandbox sessions with only 10 participants per session to allow you some time to build your confidence through practice!
Sessions are available on January 8, 11, 12, and 14. Please limit yourself to one session to allow for as many attendees as possible.
This event is free. To ensure we have an inclusive and welcoming environment for all, we've added registration to our online office sessions.
This notice is to inform you that this session will be recorded, archived, and made available publicly on BCcampus.ca. By participating in this session, you acknowledge that your participation in this session will be recorded and the recording will be made available openly.