When:
April 28, 2023 @ 11:00 am – 12:00 pm
2023-04-28T11:00:00-07:00
2023-04-28T12:00:00-07:00
*Note: This session has passed. Please view the resources and recordings below.
What tech tools are you using to improve student learning? In this fun and interactive one-hour session, we will revisit the definition of student engagement and explore some common tech tools that could promote engagement in technology-infused learning environments. We will also discuss some principles and tips for choosing and using technology in the classroom. Most important, we will have an opportunity to try and reflect on some of these tech tools with curriculum-based examples.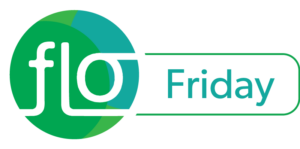 Learning Outcomes
By the end of this workshop, you will be able to:
Explore some tech tools and their potential to engage students.
Understand the principles of choosing and implementing a tech tool in your course.
Infuse curiosity and confidence for trying a new tech tool with purpose.
Facilitator biographies:

Dr. Gwen Nguyen (she/her) is a learning and teaching advisor at BCcampus. Prior to BCcampus Gwen worked as a learning experience designer at the University of Victoria, supporting educators with developing and delivering courses in all modes — face-to-face, hybrid, online, etc. She has also worked as a university lecturer and researcher at the University of Victoria and the Kanazawa Institute of Technology in Japan. Gwen holds a PhD in education studies and an MA in applied linguistics. Her recent research interests include poetry inquiry as a reflection practice in education, digital literacy and digital pedagogies, and participatory action research.
Helena Prins (she/her) is an teaching and learning advisor at BCcampus and coordinates the Facilitating Learning Online (FLO) portfolio. She began her career as a high-school teacher in South Africa. Over the past 20 years, Helena has taught students of all ages and stages on four continents. A golden thread throughout her teaching experiences has been breaking down barriers to learning. Prior to joining BCcampus in 2020, Helena worked as a career learning and development advisor at Royal Roads University. As an immigrant, she values the opportunity to support all students, especially international students, in finding and building their career path in Canada. She is a certified career strategist with Career Professionals Canada and associate faculty at Royal Roads University.
Archives and Resources: