When:
May 28, 2018 – May 30, 2018
all-day
2018-05-28T00:00:00-07:00
2018-05-31T00:00:00-07:00
Where:
Pinnacle Hotel Harbourfront
Vancouver
BC
Canada

This event has passed. Please see the event archives below.
The Festival of Learning 2018, May 28-30, 2018, is a biennial, three-day celebration of teaching and learning in post-secondary education hosted by BCcampus.
The Festival of Learning provides a special place to generate ideas and honour teaching and learning throughout the B.C. post-secondary sector and beyond. It is the place to connect with local, national, and international post-secondary educators. 2016's inaugural Festival of Learning was a huge hit; in fact, more popular than we could have imagined. More than 400 delegates attended and we expect at least 500 for our 2018 event.
Who should attend?
Attend the 2018 Festival of Learning and join faculty, administrators, leaders, educational developers, librarians, instructional designers, and educational technologists involved in teaching and learning. Like the 2016 Festival of Learning, the 2018 edition will include a variety of session formats, learning experiences, unique spaces, as well as must-see social and networking events.
Festival Theme – Higher Education: Handle with Care
How does care manifest – or fail to manifest – in our practices, policies, structures, spaces, technologies and pedagogies? How could we be better caretakers and caregivers in the context of post-secondary education and in service of student learning?
Inclusive by design
An important driver for the planning of the event was inclusion – ensuring that everyone can attend #FoL18. Inclusion was obvious in the details. Here are a few items we included:
Deep discounts for early-bird registrants, students, speakers, and volunteers
Free childcare
Wheelchair accessibility with preferred seating in the most accessible areas of each room
Option to add pronoun ribbons to your conference badge
All-gender washrooms
Healthy meal choices for all
Self-care
At #FoL18, there was a superb selection of session formats, learning experiences, unique spaces, and phenomenally useful social and networking events, as well as new components, such as:
Complimentary childcare via Nannies on Call
Yoga breaks
Meditation sessions
An appreciation station to write a note of thanks to the important people in your life
Speakers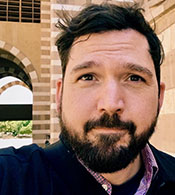 Jesse Stommel
Monday, May 28 • 9:00am – 10:15am
As the Executive Director of the Division of Teaching and Learning Technologies at the University of Mary Washington, Jesse Stommel has developed a metacognitive approach to digital pedagogy, critical EdTech, and public humanities. A filmmaker and instructor, researcher and experimenter, Jesse brings passion, self-awareness, and a refined focus on learning, teaching, and technology to his presentations.
Find Jesse on Twitter @Jessifer and www.JesseTommel.com
---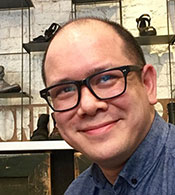 Jonny Morris
Tuesday, May 29 • 9:00am – 10:15am
Keynote Panel with Students & Academic Leaders, moderated by Jonny Morris: What is the next level of thinking and planning we need to do to help students thrive in post-secondary education?
In his past role at the Canadian Mental Health Association, Jonny provided leadership for provincial mental health and substance use advocacy and change initiatives through the Association's provincial office and the branch network across British Columbia. His work focused on addressing systemic disparities between physical and mental health, campus mental health, the criminal justice system, and systems transformation.
Between 2008-12, Jonny co-ordinated Healthy Minds|Healthy Campuses, a provincial community of practice focused on supporting B.C. campuses in their efforts to improve student mental health and reduce harmful substance use.
Jonny has a long research and practice history in suicide prevention, has trained as a counsellor, and holds sessional teaching appointments at the University of Victoria and Douglas College in Child and Youth Care. He has direct experience personally and as a family member.
---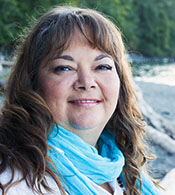 Monique Gray Smith
Wednesday, May 30 • 9:00am – 10:15am
Award-winning author, international speaker, and efficacious consultant, Monique Gray Smith fosters paradigm shifts that emphasize the strength and resiliency of the First Peoples in Canada. As a mixed-heritage woman of Cree, Lakota, and Scottish descent, Monique is renowned for her storytelling, spirit of generosity, and focus on resilience.
Find Monique on Twitter @Ltldrum and www.LittleDrum.com
Archives
Presentation slides
Event photos
Video
Blog posts
Festival of Learning 2018 Social Media Toolkit
Join us in promoting the Festival of Learning 2018! Follow, and mention, @BCcampus on Twitter or @BCcampus.ca on Instagram and use the conference hashtag, #FoL18.
Suggested posts to share with your followers on social media:
If you are attending:
I just registered for the Festival of Learning in May, join me! #FoL18
Three days of learning, reflecting, and networking? Count me in! I've just registered for the Festival of Learning and you can too  #FoL18
The Festival of Learning 2018 will honour teaching and learning in B.C. – grab your tickets before they're gone… #FoL18
Educators and designers and students – oh my! Find out more by registering for the Festival of Learning #FoL18
If you are a sponsor:

We are excited to be participating as a sponsor in the Festival of Learning 2018! #FoL18
(add company name) is proud to be a (add sponsorship) level sponsor of the Festival of Learning 2018: Celebrating Teaching & Learning in Higher Education #FoL18
(add company name) is a proud sponsor of the Festival of Learning 2018: Celebrating Teaching & Learning in Higher Education  #FoL18
If you are presenting:
Find link to your session in the program schedule.
I'm presenting at #FoL18 this year! Hope to see you there (insert link to session)
Join me for my session at this year's Festival of Learning 2018 (insert link to session) #FoL18
Graphics to download:
Sponsors
A big thank you to the Festival of Learning 2018 sponsors for providing their support to make #FoL18 another amazing event.
We are immensely grateful for the contributions made by the individuals, institutions, and organizations that helped us make the Festival of Learning possible and accessible to all. Through the generosity of our sponsors, we can bring beneficial change to the instructors, learners, faculty, and support teams of British Columbia.
Silver Sponsors

---
Bronze Sponsors

---

Donor

---

Archives