What do video games, a yurt, students as partners and metacognition all have in common?
They're all part of the 2018-19 BCcampus Scholarly Teaching Fellows Program!
Post by BCcampus' editorial team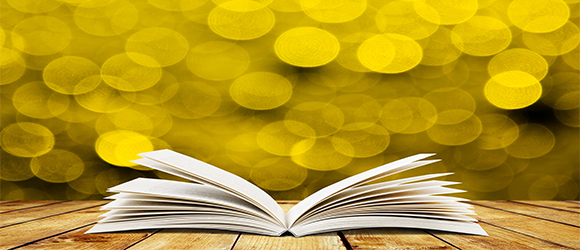 In September, BCcampus announced a call for the 2018-19 Scholarly Teaching Fellows. This new program provides support for B.C. post-secondary educators to conduct research on improving student learning, and to share their results and experiences with peers in B.C. and beyond. We're pleased to announce the 2018-19 BCcampus Scholarly Teaching Fellows: Leslie Molnar (College of the Rockies), Heather Smith (University of Northern British Columbia), Carrie Nolan, (Northwest Community College), and Peter Arthur (University of British Columbia Okanagan).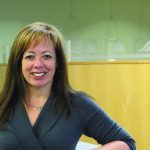 Leslie Molnar, College of the Rockies knows what it's like to be one of the only women math students in a class. The way she was taught math didn't fit her own learning style, however, Leslie persevered and excelled, and wants to share her love of math with other students. She plans to use her fellowship to look into how the "gamification" approaches can be used to improve student success in calculus. Many students struggle with post-secondary calculus, resulting in low numbers from Calculus 1 continuing on to Calculus 2. Leslie feels that by using elements from video gaming, students will be motivated to "level up" through a more visible form of peer competition and feedback on their own performance. By expanding the methods by which math is taught, Leslie wants students to have a better experience than she did, "I get such a feeling of satisfaction watching students 'see the light', gain confidence in themselves, and move on towards their goals."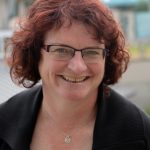 Heather Smith, University of Northern B.C. plans to focus on students-as-partners (SAP) in teaching and learning and the elements of SAP programming—such as design and implementation. Heather's research will take place across the province and involve assessing current practices of the SAP model which can be applied to all post-secondary learning environments—undergraduate and graduate, online and in-person delivery. Joining Heather on this project, are Roselynn Verwoord a doctoral student from UBC and high profile contributor to the SAP scholarship, Yahlnaaw (Aaron Grant) an undergraduate student in First Nations Studies at UNBC and Conan Veitch an MSc student in Computer Science at UNBC. According to Heather, students-as-partners in learning has the potential to offer a truly transformative learning experience, as "we can collaboratively create spaces for very high levels of student engagement", allowing us to reflect on, and potentially correct "the power hierarchies that may impede student engagement, as well as faculty learning."
Carrie Nolan, Northwest Community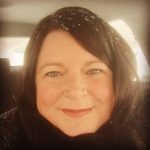 has a group project consisting of eight instructors and two staff who will work together to assess the effectiveness of "round teaching" on student learning. This group will assess how space—in this case how a circular yurt, as compared to the traditional four-walled classroom—can impact student learning across disciplines at the college. The research plan will include assessing how different subject experts approach the same learning opportunity, contributing to a strong community of practice. The impacts of both space and diverse approaches are expected to influence teaching and learning across the province and across multiple areas of learning. Carrie says, "we hope to effect change in teaching and learning by connecting both within our institutions, and also across the province, in this specific way of scholarly inquiry in a community of practice."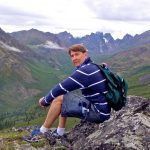 Peter Arthur, University of British Columbia Okanagan is our Senior Scholarly Teaching Fellow. In addition to providing mentorship to the other Scholarly Teaching Fellows, Peter will be researching students' learning in first-year science classes, and how metacognition affects students' ability to retain course material. First-year post-secondary classes are particularly content-heavy, but student academic performance may be poor due to a lack of strong learning skills. Peter's research will better inform how to help "students to thrive in now online learning environments" by giving them the tools "to be self-directed learners who have strong learning skills."
Our 2018-19 BCcampus Scholarly Teaching Fellows are a diverse group, but at the heart of each is the excitement to work with other fellows, share knowledge, and make a positive impact on learning. As Peter says, "I think that working with other Scholarly Teaching Fellows will make for very interesting conversations about our inquiry." And as Heather reminds us of the importance of our roles as educators as "teaching and learning can change lives"!  We look forward to learning more and following the work of these BCcampus Scholarly Teaching Fellows.
Notable quote:
"We are pleased to launch the 2018-19 BCcampus Scholarly Teaching Fellows Program and support the research work of B.C. scholars like Peter, Leslie, Heather and Carrie who deeply care about student learning and are actively and creatively exploring ways to help them learn and achieve academic success." – Leva Lee, Manager, Learning and Teaching, BCcampus
Learn more:
---
Join us for an upcoming event:
---
To stay informed with BCcampus by signing up for our newsletter, visiting our calendar and following @BCcampus on Twitter.