When:
2019-10-25T00:00:00-07:00
2019-10-26T00:00:00-07:00
Where:
Coast Mountain College
5331 McConnell Ave
Terrace
BC V8G 4X2


Note: this event has passed.
Join us for the 2019 Symposium: Learning Transformation on October 25, 2019, at Coast Mountain College in Terrace, B.C.
Event Description
With an emphasis on experiential place-based learning, the 2019 Symposium: Learning Transformation is focused on the transformation of our approaches and practice to teaching and learning. Participants and presenters from K-12 and post-secondary are invited to attend.
There will be both pre and post-conference events offered!
Visiting a small northern community is an experience you won't want to miss.
Event Schedule
[sched sidebar="yes" url="//symposium2019a.sched.com/"]View the Symposium 2019 schedule & directory.[/sched]
Registration – Closed
If you would like to be placed on the cancellation/waiting list, please email eventreg@bccampus.ca with your name and contact information. We will notify you if a space becomes available before the event.
Pre and Post-Conference Events
Pre-conference information: We are offering a one-day introduction to Liberating Structures! Liberating Structures are a collection of 33+ powerful activities that can be used wherever you facilitate: classrooms, meetings, planning sessions, team days, workshops, presentations, etc.
Who is this one-day workshop for? Everyone! This event is open externally to those outside of the post-secondary system.
Post-conference adventure series:
We are offering two different post-conference adventures through the scenic Nass Valley for you to immerse yourselves in an outside the classroom way of experiential place-based learning. These adventures will be led by Coast Mountain College instructors and Centre of Learning Transformation staff to help connect participants to a number of themes including indigenization, interdisciplinary learning, and integrating place and experience into designing and delivering effective and transformative teaching and learning.
Event times: 8:00 am – 5:00 pm (lunch included)
Meet at the Longhouse at 8:00 am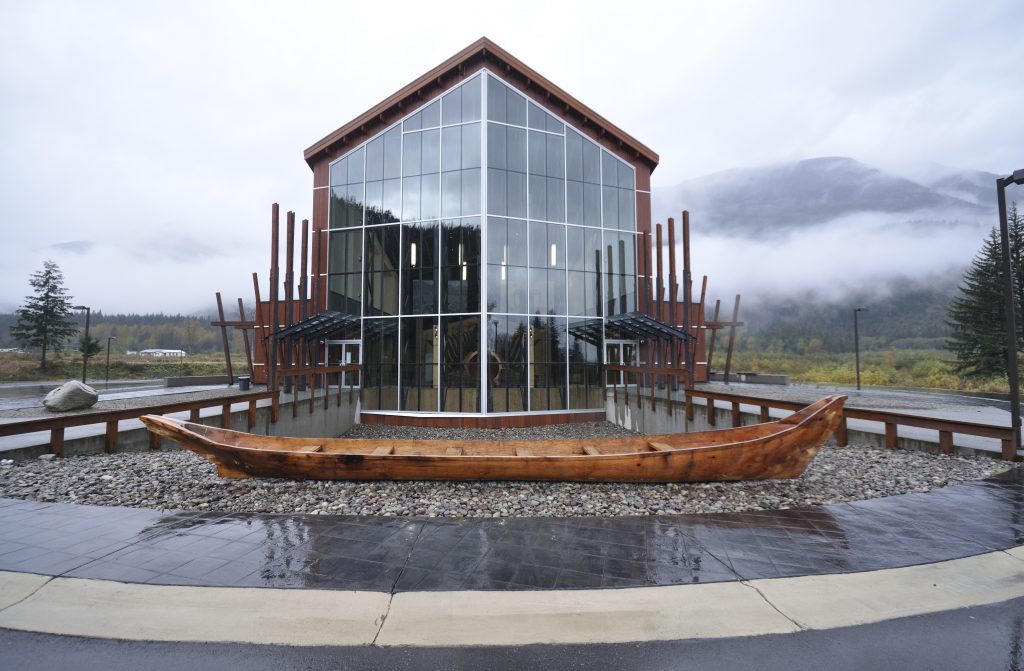 Please bring proper footwear for the activity of your choice!
Option 1 – A cultural adventure:
Travel up the Nass Valley with a stop and tour of the amazing Nisga'a Museum as well as a tour of Laxgalts'ap (Nisga'a community). You will have a chance to experience the culture and beauty of this unique place. The day will end at a natural hot spring where you can soak your feet or bring your bathing suit!
Option 2 – A hiking adventure:
Hike through the lava beds of the Nass valley learning about the geology, history and natural features of the valley including the most recent volcanic eruption in Canada! This hike is led by Coast Mountain College instructors who have extensive experience with this hike and of the area. This day will also end with a stop at a natural hot spring to relax and recover.
Keynote Speaker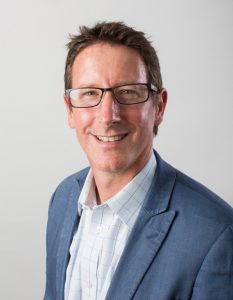 Risky Teaching: How our students' success depends on our willingness to fail
Keynote Speaker: Dr. Jay Roberts, Associate Vice President of Academic Affairs and Professor of Education at Earlham College
As educators, we are often socialized into a system that fears failure and seeks to avoid uncertainty. Yet, the world we live in and the one our students will inherit is full of complex, unscripted problems where the answers are not immediately known and the consequences matter. How might we best prepare students for such a future? What teaching and learning methodologies should be in our toolbox? What new knowledge, skills, and aptitudes must we acquire? In this address, we will explore the transformative power and potential of risky teaching— in its various forms and methodologies. Using examples from across the K-16 educational sector, we will consider how we can take more risks as teachers and, as a consequence, experience learning transformation.
Accommodation
The Comfort Inn is the suggested accommodation.
To make a reservation call 250-635-0788
PLEASE QUOTE 3808600 when booking.
2 Queen Beds: single $119.00, double $129.00
1 King Bed: single $119.00, double $139.00
Room release date is: September 23, 2019. 
Things to do in Terrace
There are so many wonderful local Indigenous artists to learn from, gorgeous northern B.C. scenery to explore, and unique historical sites to visit in Terrace.
Local Artist
Learn more about Jamie Nole – the highly talented local artist who created the wonderful 2019 Symposium logo.
The artwork for the 2019 Symposium: Learning Transformation was done by a student who attends the Freda Diesing School of Art at Coast Mountain College.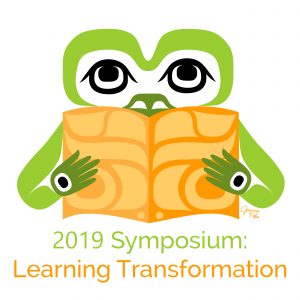 Jamie chose this design because frogs are known as transforming animals for the first nation's people of the coast. Jamie designed the frog reading a book because since having her son she has been told to read to him daily by daycare workers, teachers, and other children specialists. For the choice of colours, Jamie chose greens and orange for the main logo and grey for the header logo based on colour marketing psychology; green symbolizes growth and stability, orange is fun and friendly, and grey for professionalism.
---
We would like to thank Coast Mountain College for partnering with BCcampus to support the 2019 Symposium: Learning Transformation.