When:
October 11, 2023 @ 10:00 am – 12:00 pm
2023-10-11T10:00:00-07:00
2023-10-11T12:00:00-07:00
*Note: This session has passed. Please view the resources and recordings below. 
About The Series
Discover the BCcampus FLO EdTech Sandbox Series, an initiative that empowers educators in B.C.'s post-secondary institutions to explore innovative teaching tools through a safe online environment. In these two-hour livestream webinars, expert leaders will introduce and demonstrate cutting-edge, open, and free or low-cost educational technology tools, allowing you to experiment and gather exciting ideas for teaching activities. Our mission is to foster digital teaching innovation, encouraging faculty and staff to embrace emerging technologies with curiosity and openness, ultimately enhancing the learning experience for all.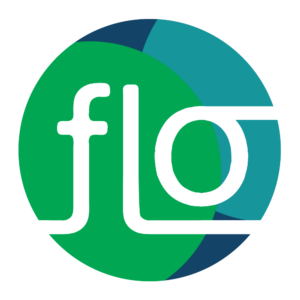 By actively participating in these sandbox sessions, you will delve into hands-on experimentation with tools, collaborate with fellow educators to review their features, gain valuable insights into teaching activities, and discover ways to integrate these tools into your courses. If you're unable to attend, recorded webinars of the presentations and written reviews of the tools will be available on our site after the event.
About This Session
Many of us have learned to screencast and video lecture in the past few years, but relatively few have harnessed the power of audio for teaching and learning. Audio has many benefits over video: files are small and portable, making them easy to share with rural and remote learners; audio can "fit into" the lives of many learners while they drive, walk, or attend to household tasks; and audio is an intimate medium for building connections. In this session you will:
Discuss podcasting as a medium.
Practice recording and editing audio.
Learn about distribution of podcasts using WordPress.
Explore assessment and feedback strategies that use audio.
Anyone looking for a new way to engage their hybrid and online learners is welcome to attend and explore the possibilities of podcasting.
About The Facilitator
Brenna Clarke Gray (she/her) is coordinator, Educational Technologies at Thompson Rivers University, where her research interests include the pedagogical implications of generative artificial intelligence, the history and future of open tenure processes, the role of care and care work in the practice of educational technology, and scholarly podcasting. Before her work in faculty support, she spent nine years as a community college English professor and comics scholar. She holds a PhD in Canadian literature from the University of New Brunswick. Outside academia, Brenna co-hosts Hazel & Katniss & Harry & Starr, a podcast about young adult literature and film adaptation, and pretends to be a public intellectual on social media, where you can find her in many places — but not Elon's X — as @brennacgray.
Other sessions in this series: