When:
March 8, 2023 @ 9:00 am – 10:00 am
2023-03-08T09:00:00-08:00
2023-03-08T10:00:00-08:00
Learn more about what's inside this exciting new resource, which is an adaptation of eCampusOntario's Micro-credential Toolkit. The content is made for B.C. and explores micro-credentials from our own regional perspective. If you come to this launch, you'll leave with useful tools to design, develop, and implement micro-credentials at your institution. This online event takes place March 8 at 9:00 a.m. PT using Zoom and is hosted by Annie Prud'homme Genereux, project lead.
Facilitator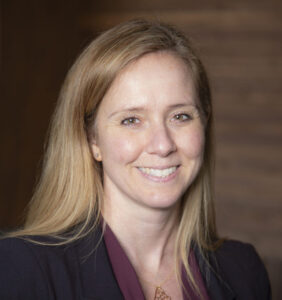 Dr. Annie Prud'homme-Généreux (she/her) led the consultation and adaptation of the B.C. Micro-credential Toolkit under the advice and direction of the BCcampus Micro-credential Advisory Group. Annie's interest in micro-credentials stems from her experiences working outside academia, including executive leadership at a non-profit organization and serving on the board of directors of the North Vancouver Chamber of Commerce. Through these experiences, she observed firsthand the need for short, work-aligned, competency-based training to help adults retrain and retool throughout their career. Most recently, she served as director of Continuing Studies at Capilano University, where she shepherded the development of over 60 new online stackable courses to support adult learners throughout their careers. She also co-led the Provost's Micro-credential Advisory Group, tasked with suggesting a vision and priorities for micro-credentials at the institution. A pioneer in education who isn't afraid to innovate, she was a founder of Quest University Canada. She is an instructor at UBC, develops curriculum at TRU Open Learning, conducts education research at Athabasca University, and oversees quality assurance of degrees in Alberta.
This event is free. To ensure we have an inclusive and welcoming environment for all, we've added registration to all our sessions.
Registration coming soon!
This notice is to inform you that this session will be recorded, archived, and made available publicly on BCcampus.ca. By participating in this session, you acknowledge that your participation in this session will be recorded and the recording will be made available openly