When:
January 17, 2024 @ 11:00 am – 12:00 pm
2024-01-17T11:00:00-08:00
2024-01-17T12:00:00-08:00
About the Session
Join us on January 17, 2024, 11:00 a.m.–12:00 p.m., to dig into the Collaboration section of the BCcampus Micro-credential Toolkit for B.C.

Facilitated by story contributor Adrian Lipsett of Vancouver Community College, this session will look at what collaboration means "on the ground" – whether you collaborate with industry associations, non-profit organizations, or other institutions. Adrian will also discuss the collaboration framework pilot project, which looks at how a micro-credential can be created at one institution and shared with another with the same need.
About the Facilitator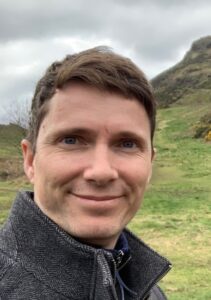 Adrian Lipsett is the dean of Continuing Studies at Vancouver Community College and has been working in the post-secondary sector for roughly 15 years. With a background in instruction, program design, and leadership, he is currently working with his team at Vancouver Community College on micro-credentials, digital badging, rapid program development, and a variety of collaboration opportunities across B.C.
This notice is to inform you that this session will be recorded, archived, and made available publicly on BCcampus.ca. By participating in this session, you acknowledge that your participation in this session will be recorded and the recording will be made available openly.
Other events in this series: