When:
November 22, 2022 @ 11:00 am – 12:00 pm
2022-11-22T11:00:00-08:00
2022-11-22T12:00:00-08:00
*Note: This event has passed. Please view the recording and resources below.
Session Description:
This webinar seeks to provoke conversations about how to activate equity, diversity, and inclusion in research practices in ways that are beneficial to participants and their wider communities. Through practical examination of research situations, Tanya hopes to challenge participants to respond to systemic barriers in their work, self-interrogate practices, and reimagine data collection in multimodal and multiliterate ways that privilege under-represented voices.
Facilitator:
Dr. Tanya Manning-Lewis (she/her) is an assistant teaching professor at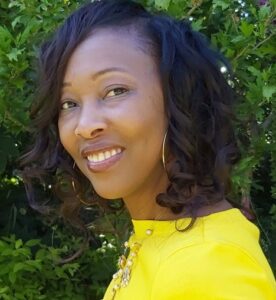 Thompson Rivers University. She has served the education sector for over 19 years as a secondary school teacher, community-engaged researcher, teacher educator, and advocate for racialized, marginalized, non-binary, and low-income youths and their families in local, multicultural, and international contexts. Tanya is a social justice educator whose practice is grounded in compassion and ethics of care. She is continuously learning and looking for more pathways to critically and authentically engage educators in a deeper understanding of the intersectionalities of race, gender, and class in education. Her research interests include equity, diversity, and inclusion in schools; gender, marginality, and the Caribbean identity; multiliterate and multimodal research forms; qualitative research methods; English language and English as a second language learners' success in English classrooms; and women in higher education.
Email: tmanninglewis@tru.ca
More About This Series:
BCcampus is happy to be hosting a fall 2022 Research Speaker Series that offers all BCcampus research fellows and scholars across post-secondary institutions in B.C. an opportunity to learn and share your knowledge and advocacy on research methods, approaches, and pedagogies regarding accessibility; access; equity, diversity, and inclusion (EDI); and Indigenous engagement in teaching and learning.
These livestream webinars, which typically take place on Tuesdays once every three weeks, from 11:00 a.m. to 12:00 p.m., allow you to hear about new research directly from researchers involved and give you a chance to ask questions about the meaning and interpretation of their findings. If you are unable to attend, recorded webinars of presentations will be made available within a week of the event.
What you'll take away:
Broaden your knowledge and research skills/capacity in the B.C. post-secondary context.
Learn more about research, Indigenizing research, EDI in research, decolonizing research, and accessibility.
Be inspired to participate in research communities of practice, or explore the themes in your studies or work.
Connect with academics and community members who share your interests.
Other events in this series:
Thank you to all the wonderful speakers who will be joining us this fall.
Archives: