To promote B.C. post-secondary educators and students who are committed to exploring and improving student learning and who are eager to conduct and share their research.
The BCcampus Research Fellows for 2020–2021 are: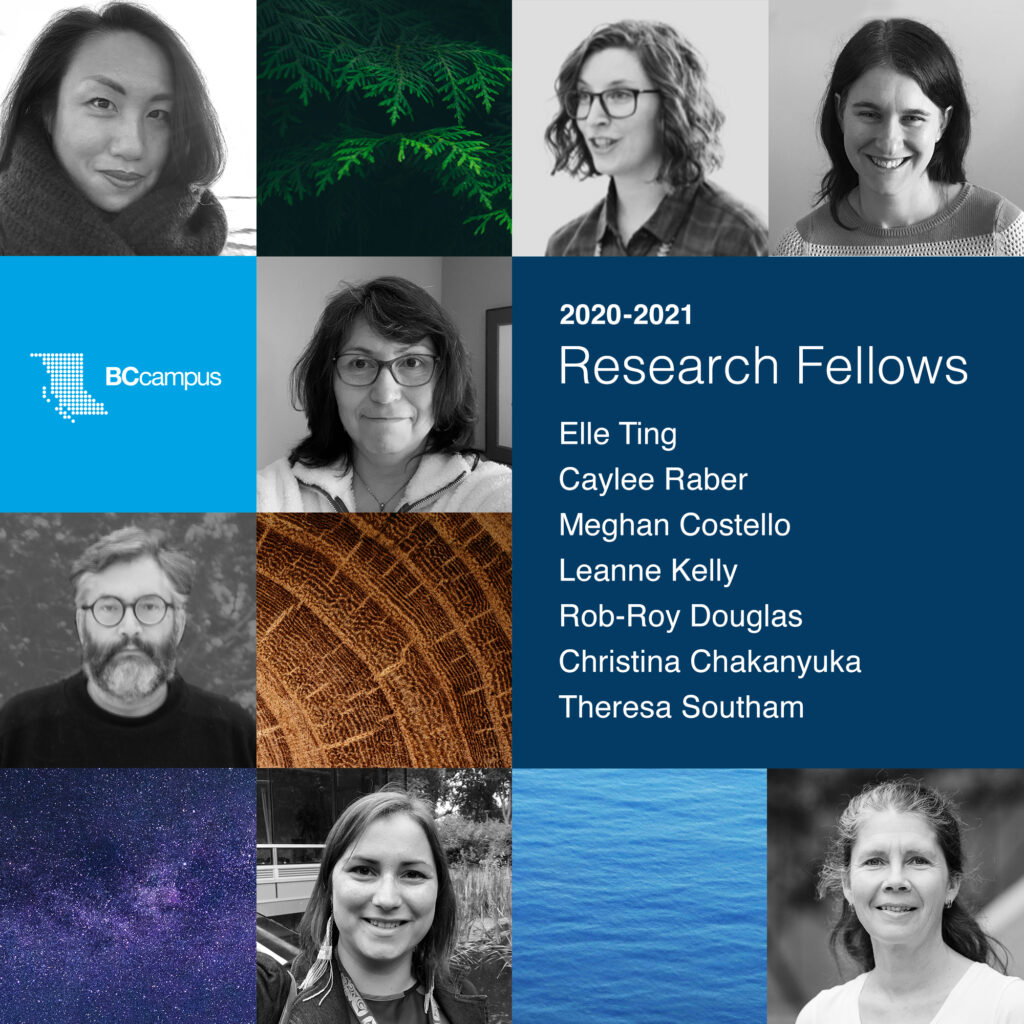 Learn more about these projects.
The program is designed to achieve the following results:
To support educators and students conducting small-scale research on teaching and learning
To support the development and dissemination of evidence-based teaching practices in B.C. post-secondary education that focus on student success and learning
To help educators and students participate in scholarly work through conference attendance, research support, and dissemination of their work
Current areas of focus:
Online learning and teaching, with a special interest in projects about "pivoting" online, adopting alternative assessment and exam strategies (e.g., moving away from online or face-to-face proctored exams), and experiential learning online (e.g., how to do hands-on or lab work online)
Open educational practices, including implementing open assignments and activities and the impact of open educational practices on teaching and learning and post-secondary education
Indigenization and decolonization in B.C. post-secondary teaching and learning
Trades education in B.C. post-secondary teaching and learning
Educational technology in B.C. post-secondary teaching and learning
Diversity, equity, and inclusion in B.C. post-secondary teaching and learning
Further Information
If you have questions about the fellows, please contact Leva Lee at llee [at] bccampus [dot] ca.