Earlier this year, we shared a story about the BCcampus Scholarly Teaching Fellows and the projects they are working on. We've caught up with them recently to learn how their projects have progressed.
Post by BCcampus' editorial team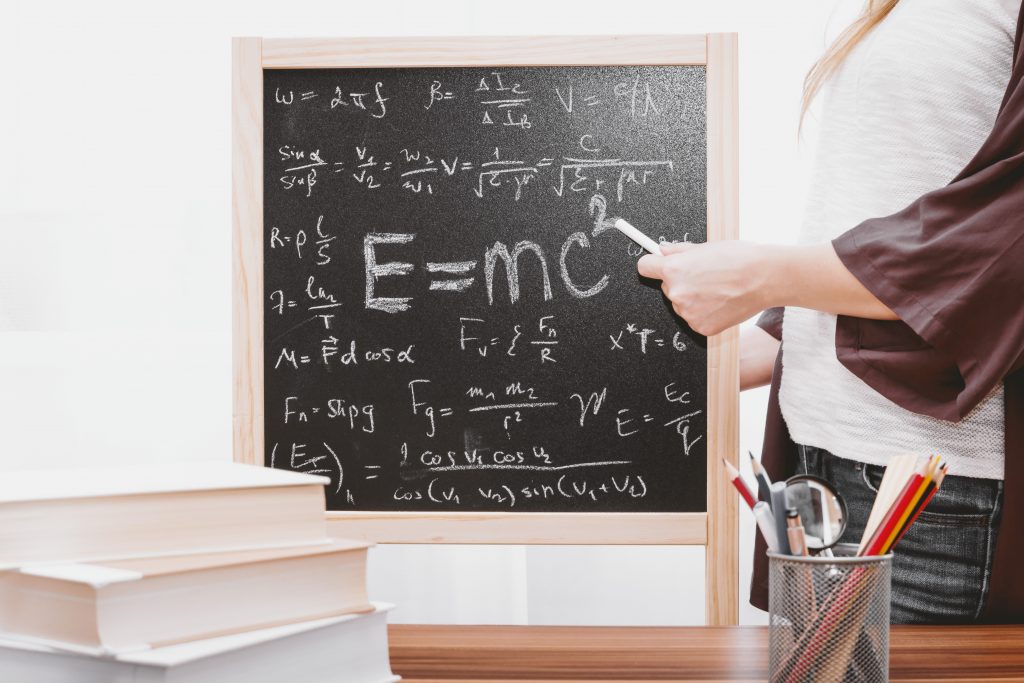 The power of round
Much has changed for Dr. Carrie Nolan, Dean, Centre of Learning Transformation, since our last discussion – her institution has done a major brand update, evolving from Northwest Community College to become Coast Mountain College. While the letterhead has changed, Dr. Nolan's focus on her project, assessing how teaching and learning in a circular yurt compares to that of a traditional four-walled classroom, has not.
"The yurt was designed as a teaching lab, and we asked the instructors to identify an intention – an action research project – around something they were curious about in their teaching and learning: a problem to solve, a question to answer, a puzzle to explore," explained Carrie. "Once they could articulate what their intention was, they were welcome to teach in the yurt."
"We have about 22 hours of programming per week in the yurt, all with a similar flavour to their intention: how does space affect or shape teaching and learning?" Carrie said. "So far, we've learned that the shape helps create richer, deeper conversations, a clear sign that the power dynamic has changed: there is no front or back to this classroom. Gravity has shifted to pull us all to the centre, removing the traditional teacher/student hierarchy, eliminating 'hiding spaces', and creating connectivity. We had a pair of instructors use a GoPro to record a traditional class and one held in the yurt, and the drastic difference in dynamic engagement is visually apparent."
Carrie and her team shared an update at the Festival of Learning earlier this year and will be sharing more in Norway in October at the International Society for the Scholarship of Teaching and Learning conference: ISSOTL 2018.
The power of metacognition
As the Senior Scholarly Teaching Fellow, Dr. Peter Arthur, Professor of Teaching, University of British Columbia Okanagan, is the mentor for the Scholarly Teaching Fellows, offering assistance and advice with research ethics, discussing their projects, and supporting them as needed.
Dr. Arthur's project focuses on helping engineering students develop the skills they need to be lifelong learners.
"Students need to be self-directed to take advantage of the wealth of open educational resources available today," said Peter. "To help them become self-directed, I am bringing a metacognitive curricular intervention into first-year classrooms to help students adjust their learning processes. The goal is to show them how to learn, so they can be successful in their pursuit of knowledge."
"I want them to set goals, plan their learning, reflect on their learnings and the content, and understand how to become a better learner through evidence-based strategies."
Peter is hoping to build on the research he's already completed in this field, measuring the impact of the curricular interventions and the students' ability to gain metacognitive competencies.
Peter is presenting Developing Student Strategic Learning at Symposium 2018: Scholarly Teaching & Learning in Post-Secondary Education. There are still tickets available – get yours today!
The power of teamwork
Dr. Heather Smith, Professor, Department of Global and International Studies at University of Northern British Columbia, has assembled an interdisciplinary team for her project, incorporating a variety of perspectives representing computer sciences, First Nations, education, and political science, to develop a reflective framework for practitioners interested in a students-as-partners (SAP) model for their classrooms.
"Working with Roselynn Verwoord, a doctoral student at UBC; Yahlnaaw, an MA student at UNBC; and Conan Veitch, an MSc student at UNBC, we are drawing from our own experiences to propose a framework for reflective practice that acknowledges the places and spaces where power can be hidden in our efforts to include students as co-inquirers," said Dr. Smith. "In practice, there is a real need for mindfulness around disrupting traditional roles and challenging our own behaviour in the spaces where we are attempting to adopt the model."
Heather shared, "the student-partner model is valuable and provides great insight but requires patience and planning – it's very process-oriented, and not to be entered lightly. Understanding embedded power is important in different ways: we've all been involved in students-as-partners practice, such as curriculum design and programmatic design, and we recognize that good intentions are not enough. What appeals to our team about the student-as-partners model – what appeals to me as a faculty member – is that it reminds us to be truly student-centered and inclusive."
Heather and her team will present their findings at the ISSoTL in Norway and the Symposium 2018: Scholarly Teaching & Learning in Post-Secondary Education in October.
The power of gamification
Leslie Molnar, Mathematics faculty and Chair of the College of the Rockies Education Council (EDCO), chose a new approach for her Calculus 1 and 2 courses, involving two aspects of gamification.
"One of the challenges with the traditional approach to math is the excessive weight put on assignments: you only get to try it once, and if you don't do well you still move on to the next topic, even though you're not grounded in the foundational skills," Leslie explained. "This leads to a cycle of failure, and I wanted to explore a different approach."
To overcome this cycle, Leslie used a mastery learning framework for the course material. Students could attempt assignments multiple times and 'level up' to the next concept once they reached a defined level of proficiency. The second gamification element was linking the learning with a quest: a pirate adventure to recover a sunken treasure. Students solved puzzles in the story as they demonstrated mastery of specific concepts and skills in calculus.
"I'm hoping to create high levels of engagement and achievement to reduce the drop-out rate and help students develop a strong understanding of the core concepts of calculus," said Leslie. "We'll be measuring our success by reviewing drop-out rates and grade averages for the previous ten years."
In addition to measuring past results, Leslie is conducting a qualitative survey to gather information from the students about the novel approach.
Leslie is presenting Quest for the Sunken Emeralds – Classroom-based research on the gamification of first-year calculus at Symposium 2018: Scholarly Teaching & Learning in Post-Secondary Education. There are still tickets available – get yours today!
Learn more:
---
Join us for an upcoming event:
---
To stay informed with BCcampus by signing up for our newsletter, visiting our calendar and following @BCcampus on Twitter.