It is our pleasure to announce the newest winner of the Award for Excellence in Open Education: Jennifer Kirkey from Douglas College. Please join us in congratulating Jennifer on being the 12th recipient of the Award for Excellence in Open Education. Previous honourees include Rajiv Jhangiani, Cindy Underhill, Michael Paskevicius, Maja Krzic, Grant Potter, Irwin DeVries, Tara Robertson, Christina Hendricks, Tannis Morgan, Inba Kehoe, Diane Purvey, and Erin Fields.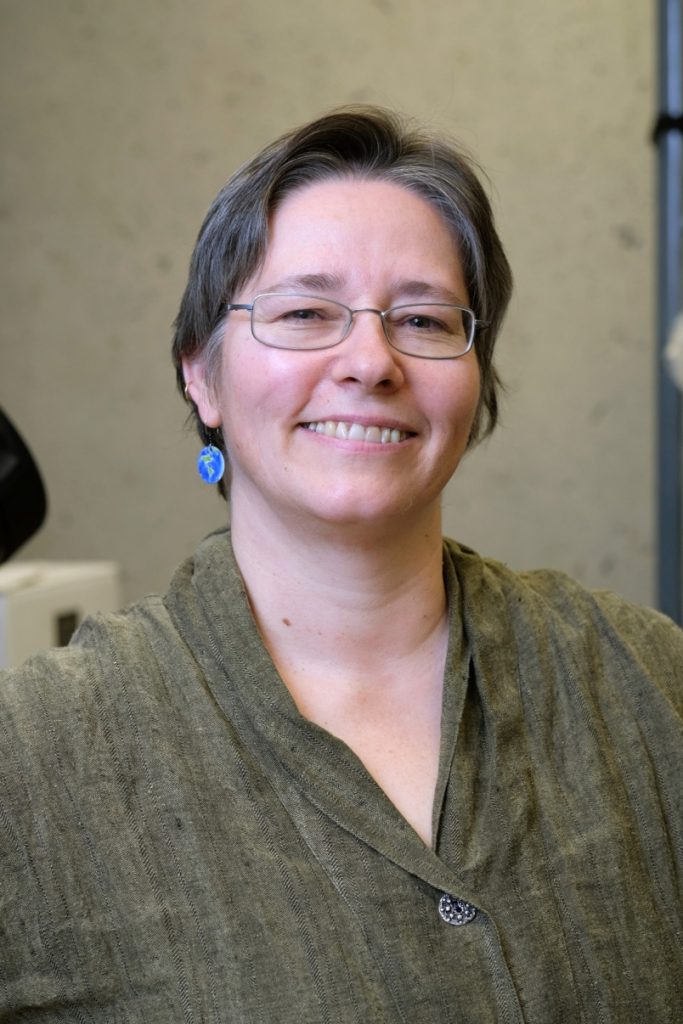 Jennifer Kirkey's fascination with stars and constellations started as a child and eventually led her to a book on physics. This fired her interest in studying physics at Trent University, where she obtained her Bachelor of Science degree. She then headed west to acquire her master's degree from Simon Fraser University in Burnaby, B.C.
Jennifer is a senior instructor of astronomy and physics at Douglas College in New Westminster, B.C. She currently teaches first-year astronomy to liberal arts majors and physics to a wide range of students—from those with no physics background to those studying engineering. With over 25 years of experience, she also helms the Physics Department as its chair and is a founding member of Open Douglas, a group of faculty and staff interested in promoting OER at the college.
Jennifer's passion for open textbooks developed as she found an increasing number of her students could no longer afford the required textbook. She caught the OER fever after listening to Rajiv Jhangiani's inspiring presentation at the Open Textbook Summit in 2015 and became a BCcampus Faculty Fellow as an advocate for open textbooks in 2016/17. Since then, she has received funding and been responsible for adapting OpenStax's Physics and Astronomy textbooks for Douglas College. You can find all of her open textbook projects here: Jennifer's Pressbooks Catalogue
Jennifer has been a driving force at Douglas College, promoting open textbooks and assisting her colleagues in their adoption and adaptation of OERs and open textbooks. She generously shares her knowledge and often facilitates workshops on the use of Pressbooks.
Notable quote:
"Jennifer is the heart of the open education movement at Douglas."

– Debra Flewelling, Open Education & Emerging Technologies Librarian and chair of Open Douglas