When:
February 14, 2024 @ 10:00 am – 12:00 pm
2024-02-14T10:00:00-08:00
2024-02-14T12:00:00-08:00
Discover the BCcampus FLO EdTech Sandbox Series, an initiative that empowers educators in B.C.'s post-secondary institutions to explore innovative teaching tools through a safe online environment. In these two-hour livestream webinars, expert leaders will introduce and demonstrate cutting-edge, open, and free or low-cost educational technology tools, allowing you to experiment and gather exciting ideas for teaching activities. Our mission is to foster digital teaching innovation, encouraging faculty and staff to embrace emerging technologies with curiosity and openness, ultimately enhancing the learning experience for all.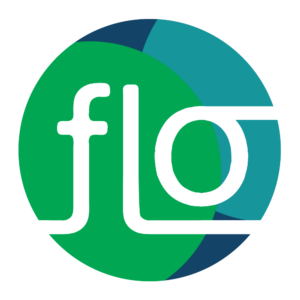 By actively participating in these sandbox sessions, you will delve into hands-on experimentation with tools, collaborate with fellow educators to review their features, gain valuable insights into teaching activities, and discover ways to integrate these tools into your courses. If you're unable to attend, recorded webinars of the presentations and written reviews of the tools will be available on our site after the event.
About the Session
H5P is an open-source, community-driven platform that allows you to build and share dynamic and interactive HTML teaching and learning content like quizzes, videos, and presentations. H5P interactions can enhance learning experiences and help students achieve learning outcomes.
This hands-on session will explore common H5P applications such as formative quizzes, time lines, presentations, images with clickable hotspots, and interactive videos, all aimed at enhancing teaching and learning online. Learn how to build H5P interactions, publish them on websites or learning management systems, and share them with your network.
By the end of this session, you will be able to:
Explain H5P and how it can be used in teaching and learning.
Assess the suitability of various H5P content types for different learning contexts.
Build, publish, and share H5P content relevant to your context.
About the Facilitator
John Cheng (he/him) is a learning designer at the University of British Columbia who has been supporting teaching and learning for more than eight years. His interests, expertise, and experimentation lie in leveraging technology to foster active and experiential learning. This spans a range of educational technology tools, from learning management systems and course authoring tools to video production and gamified assessments. He is also passionate about the transformative potential of inclusive and accessible pedagogies to inform course design. In his free time, he can be found taking photos with his old SLR camera or learning how to make layered cakes.
This notice is to inform you that this session will be recorded, archived, and made available publicly on 
BCcampus.ca
. By participating in this session, you acknowledge that your participation in this session will be recorded and the recording will be made available openly.
Other sessions in this series: