Over the years individuals from institutions and organizations across British Columbia have taken Facilitating Learning Online (FLO) to the next level by participating in the Facilitator Development course and then co-facilitating one or more of the FLO courses. This group has come to be known as the FLO Enthusiasts. If you are thinking about offering FLO courses to your faculty and staff, these are the people who can help!
---
Olaolu Adeleye has a passion for social development issues seen through the application of an intercultural lens which is informed by his studies in international development and experiences with various global organizations. These include the Canadian Department of Foreign Affairs and International Trade, Right to Play, the United Nations International Strategy for Disaster Reduction (UNISDR) and UNICEF Peru. He holds a Bachelor of Arts in International Development from Dalhousie University (2008) and a Master of Science in Poverty Reduction: Policy and Practice from the University of London, School of Oriental and African Studies (2013). As an associate faculty member at Royal Roads University, Adeleye translates this international experience into engaging approaches that reframe contemporary global issues.
Find Olaolu on Instagram, Twitter, Facebook, and LinkedIn.
Learn more about Olaolu in this blog post.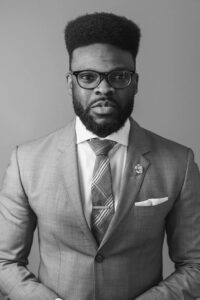 ---
Terri Bateman is the Distributed Learning Facilitator in the Centre for Teaching Learning and Innovation at North Island College. She is the Former chair of EdTech Users Group (ETUG) in B.C. Terri has a Master's Degree in Educational Technology from UBC and a background in Instructional Design. Apart from facilitating the design of great online courses, her other interests include Universal Design for Learning and Liberating Structures.
Learn more about Terri's FLO Bootcamp Experience or in this blog post.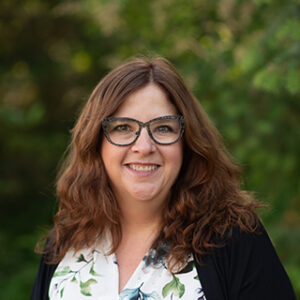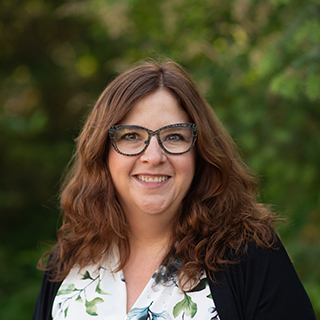 ---
Gina has been a faculty member in the postsecondary system since 1997. Most of her career has been involved in coordinating distance learning projects of all sorts and supporting faculty to engage with new educational approaches, technologies, and other innovations. She is currently semi-retired and enjoying the opportunity to explore my passions for open education (in both local and international projects) and just plain teaching.
Find Gina directly at bennett [dot] gina [at] gmail [dot] com.
Learn more about Gina in this blog post.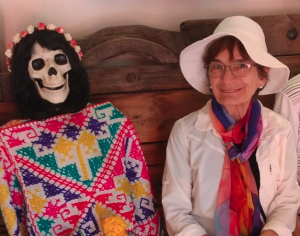 ---
Jamie (she/her/hers) is a learning designer and consultant who has been active in the online learning design and facilitation field for almost two decades, beginning with an early foray into Moodle in 2004 and more recently dipping into designing learning experiences for virtual reality. Jamie has adapted the FLO course for non-profit housing providers and has facilitated FLO MicroCourses that focus on the production and use of video in teaching and learning.
Find Jamie on Twitter or at jamiebillingham.com.
Learn more about Jamie in this blog post.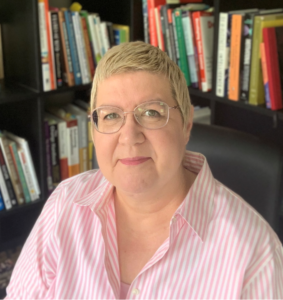 ---
Beth Cougler Blom is an independent facilitator and learning designer who works with client organizations across all sectors to help them design and facilitate effective learning experiences. Beth has been heavily involved in designing and facilitating FLO courses since 2013. She is the author of the new book, Design to Engage: How to Create and Facilitate a Great Learning Experience for Any Group.
Beth can be reached at bethcouglerblom.com.
Learn more about Beth in this blog post.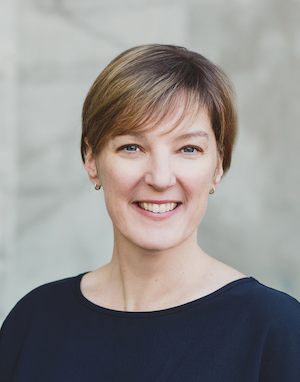 ---
Alena Buis is an Instructor and Chair of the Department of Art History and Religious Studies at snəw̓eyəɬ leləm̓-Langara College in Vancouver British Columbia. She has an MA in Canadian Art History from Concordia University (Montreal) and a PhD in Visual and Material Culture from Queen's University (Kingston).
She explains, "I am naturally curious. Most of the time my academic work has come from a genuine interest in learning more about a topic. For me teaching and learning are all part of a larger process of finding out more about something whether it has been horses, or art history, pedagogy or anything else."
Learn more about Alena in this blog post.
Find Alena on Twitter.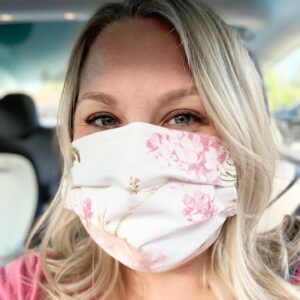 ---
Val has worked in the field of education for over two decades. She has extensive experience working with post-secondary institutions and community organizations across cultures. Through course design and facilitation, she has helped thousands of people learn from each other and feel empowered to take action to enhance their organizations and communities.
As an Associate Faculty member at Royal Roads University, Val teaches online, blended, and face-to-face courses. Having completed her MEd online, she strives for meaningful engagement when designing curriculum. She is also very interested in critical pedagogy, intercultural learning, and arts-based learning.
Val holds a Master of Arts in Leadership Studies from the University of Victoria, a Master of Education from Tecnológico de Monterrey, and a Bachelor of Science in Information Systems Engineering. She loves spending time with her family, and being involved in her community.
---
When Donna was doing freelance learning design in 2015, she participated in the BCcampus FLO Fundamentals course both to keep her facilitation skills in tune and connect with a dynamic community of practice. Donna had a such a good learning experience that she also took the FLO Facilitator Development, FLO-Synchronous, and the FLO-Design pilot courses. Since then, she has co-facilitated several FLO Fundamentals courses at Royal Roads University. Donna has also co-designed and co-facilitated a couple of FLO MicroCourses.
Donna's love for the online learning community is one of her best talents she can offer, aside from her commitment to adult education and learning design.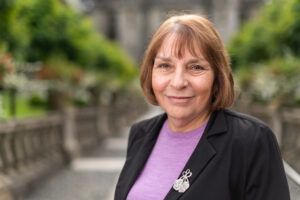 Find Donna by email at donna [dot] desbiens [at] royalroads [dot] ca or through the RRU Diversity Action Group.
Learn more about Donna in this blog post.
---
Asif's career has criss-crossed between organizational learning, communication, and productivity technologies, so he's lived the reality of online learning from an educational, administrative, business, and IT perspective. This allows him to support course facilitation, process, and technology issues, which often intertwine to impact successful delivery. As a proponent of open learning, Asif's own courses tend to be problem-based, project-driven, learner-led and connectivist, all of which end up being a good fit with the FLO approach.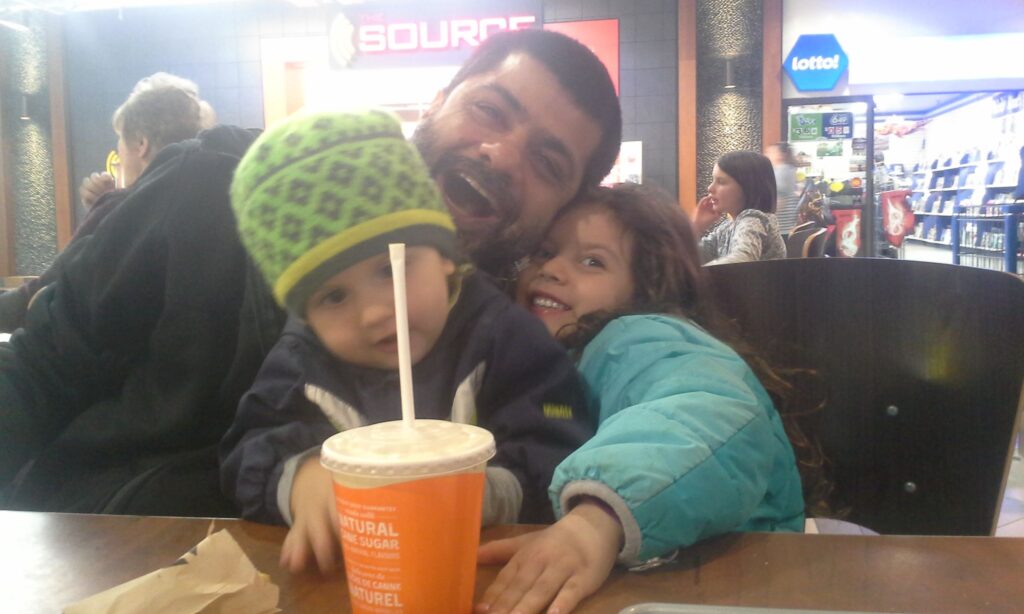 Find Asif on LinkedIn or directly at asifdevji [at] gmail [dot] com.
Learn more about Asif in this blog post.
---
Leva is part of the Learning + Teaching team at BCcampus. She started as a student of FLO Fundamentals and the FLO Facilitator Development courses and later as a course reviewer for the FLO Design pilot. In the last two years, Leva has co-facilitated the FLO MicroCourse on Liberating Structures with Beth Cougler Blom. This offering posed an interesting design challenge for them to create a way these facilitation techniques, used primarily for face-to-face engagement, could be learned and experienced in an online and asynchronous learning space.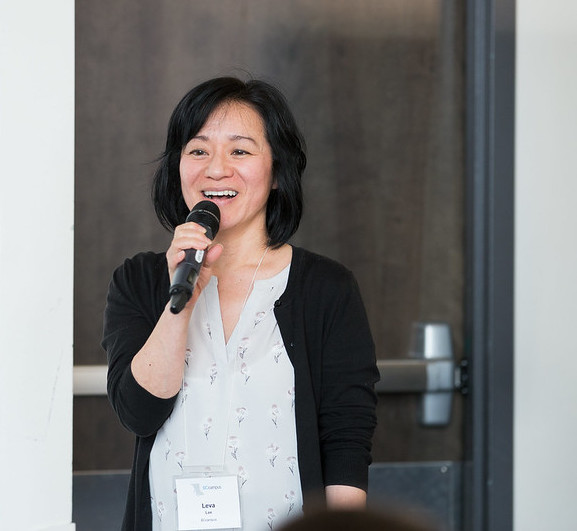 Find Leva at leva [dot] lee [at] bccampus [dot] ca.
Learn more about Leva in this blog post.
---
Ross is BCcampus' Open Education Advisor, Regional Representative, Interior and a FLO Facilitator.
Ross started the FLO experience as a learner, taking all the courses over a period of about a year. He then had the opportunity to co-facilitate FLO Synchronous in October 2017, and knew he was hooked. He loved it so much, he co-facilitated FDO and FLO Fundamentals and continued to build on previous FLO experiences.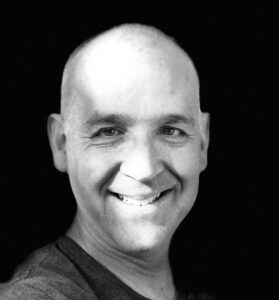 Find Ross on LinkedIn or email rmckerlich [at] BCcampus [dot] ca.
Learn more about Ross in this blog post.
---
Enthusiasm for empowering others through dynamic educational experiences is what Monica Morris brings to her professional roles. As an experienced educator, facilitator, and leader, Monica thrives in working with organizations that recognize the strategic influence learning has on the overall success of its most valuable resources — its people!
Monica's experience in teaching and learning spans from course design to program implementation to instructor development and everything in between. Some of Monica's proudest accomplishments include her work on the applied practice course, which was recognized with a prestigious ARELLO award, and her recent work with WorkSafeBC, where she led the creation of hybrid program for new hires.
Throughout her career, Monica has worked with new and experienced instructors to enhance their overall teaching practices. In her role as the British Columbia Real Estate Association's instructor and learner engagement manager, Monica successfully supported a community of instructors through the transformation of face-to-face presenters to online facilitators of learning.
Monica currently consults to a variety of organizations across the province and looks for opportunities to create communities of practice through facilitating workshops, teaching, and designing and developing engaging educational programs. Monica holds a bachelor of arts and a bachelor of education from St. Francis Xavier University and a master of arts in leadership and training from Royal Roads University. As she likes to say, "I have taught and learned from coast to coast!"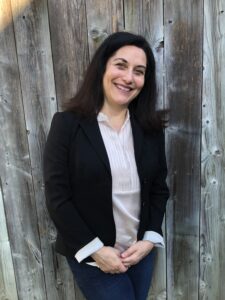 Sylvia has been a freelance educational developer for more than 25 years in B.C./Yukon and was an EdTech instructor at Yukon College for many years. Sylvia has completed the Master of Educational Technology (MET) from UBC while working for Yukon College and have facilitated learning online and in blended modes since 2000 for a range of higher education and not-for-profit groups. Her focus for the last few years has been on mentoring or co-facilitating with instructors who want to develop their online teaching confidence and skills.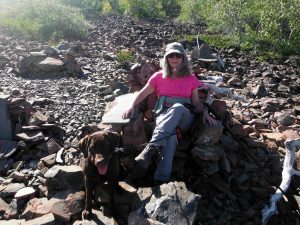 Learn more about Sylvia in this blog post.
---
Annie was a founding faculty member at Quest University Canada, where she collaborated with a handful of academics to develop the bachelor of arts and sciences that has topped the rankings of the National Survey of Student Engagement since its inception. She developed a National Science Foundation–funded project to train faculty across the United States in flipping their classroom and coordinated the development of open educational resources to teach first-year biology in a flipped format. Her efforts were recognized with the Four-Year College Teaching Innovation Award from the National Association of Biology Teachers.
After a decade at Quest, she dove into informal learning and science communication, leading the development of new galleries, programs, and planetarium shows as VP science at Edmonton's science centre. During this time, she remained engaged with the academic community, particularly by facilitating faculty development across the United States. She became involved with the Howard Hughes Medical Institute as a biointeractive ambassador, helping faculty across the States integrate evidenced-based practices into their daily activities. Through this venue, she is currently developing online courses to help faculty transition to online teaching.
Annie now leads the school of Continuing Studies at Capilano University, focusing on adult professional development. She led the transition of her unit's offering, developing over 60 new online courses and 22 stackable micro-credentials in the span of four months. In her time off, she serves on Campus Alberta Quality Council (Alberta's equivalent to B.C.'s Degree Quality Assessment Board) to ensure the quality of that province's new and existing degrees and serves on the board of the North Vancouver Chamber of Commerce.
She holds a PhD in biochemistry and molecular biology from UBC, a master of science journalism from Johns Hopkins University, and a bachelor in biology and psychology from McGill, and she is currently completing a master of open, digital, and distance education from Athabasca University.
When she isn't hard at work, she can be found on a roller-derby track.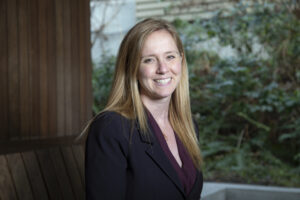 ---
María del Carmen Rodríguez de France was born and raised in Monterrey, México, where she loved living and learning as a teacher for 15 years. Since 1996, Carmen acknowledges the privilege and responsibility of living on the land of the W̱SÁNEĆ Nation, and the Lekwungen, and SENCOTEN speaking people.
Carmen is currently a faculty member in the Department of Indigenous Education at the University of Victoria where she facilitate courses on Indigenous pedagogy and education, as well as on Social Justice. Her most recent research projects focus on the scholarship of teaching and learning, as well as on the exploration of reconciliation through the Arts.
Carmen became interested in facilitating learning online because of her passion for supporting and advancing personal and professional growth.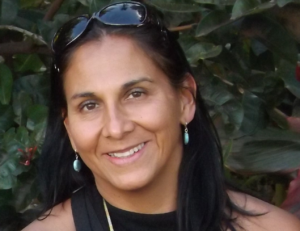 "When I'm not teaching, you will find me learning!"
Learn more about Carmen in this blog post.
---
If you want to join the family of FLO facilitators, email hprins [at] BCcampus [dot] ca with your ideas.