When:
January 12, 2023 – February 16, 2023
all-day
2023-01-12T00:00:00-08:00
2023-02-17T00:00:00-08:00
*Note: This session has passed. Please view the recordings and resources below. 
This six-part webinar series will review Pulling Together: A Guide for Curriculum Developers with our facilitator Tanya Ball. Whether you're an Indigenous or non-Indigenous person, through this journey you will gain insight into your own culture and background and the privileges or oppressions that have affected your life, and you will identify biases or gaps in your knowledge. You will question the pervasive dominance of Western epistemologies, pedagogies, and resources within curriculum and make space for including Indigenous ways of being that can benefit all learners. You will engage in the emotional work of confronting the trauma of colonization and building stronger relationships with Indigenous people and communities and actively participate in the hands-on work of revising your curriculum and pedagogical approaches.
The goals of this six-part webinar series include the following:
Learn the importance of Indigenous worldviews and how to incorporate them into your curriculum, teaching style, and practice.
Review ethical and relational protocols within your institutions.
Reflect on your own agency in regards to Indigenization, and take action toward systemic change in your institution.
Network with other participants in the series to share perspectives.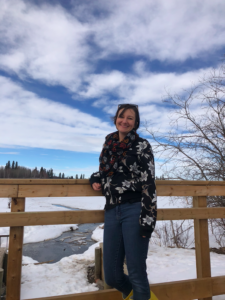 Facilitator
Tanya Ball (she/her) is a Michif woman from Winnipeg, Manitoba, in Treaty 1 Territory. She is currently living in Amiskwaciwâskahikan (Edmonton, Alberta), where she is enrolled in the PhD program with the Faculty of Native Studies at the University of Alberta. She is working with her family from St. Ambroise to research the connections between Michif storytelling and experiences of religion. She is also a sessional instructor at the School of Information Studies at the University of Alberta, teaching LIS 598 Indigenous Librarianship within a Canadian context, and a co-host for masinahikan iskwêwak: Book Women Podcast.
Registration is now closed.
Archives:
Week 1:
Week 2:
Week 3:
Week 4:
Week 5:
Week 6: