The 19th recipient of the BCcampus Award for Excellence in Open Education is a hardworking librarian and staunch OER advocate. Whether she is sitting on an advisory group, assisting with OER development, or presenting at a conference, Brenda Smith lives and breathes open education.
Nominated by Melanie Meyers, project manager, BCcampus; Krista Lambert, project manager, BCcampus; and Dr. Michelle Harrison, senior instructional designer, co-chair Learning, Design and Innovations, TRU Open Learning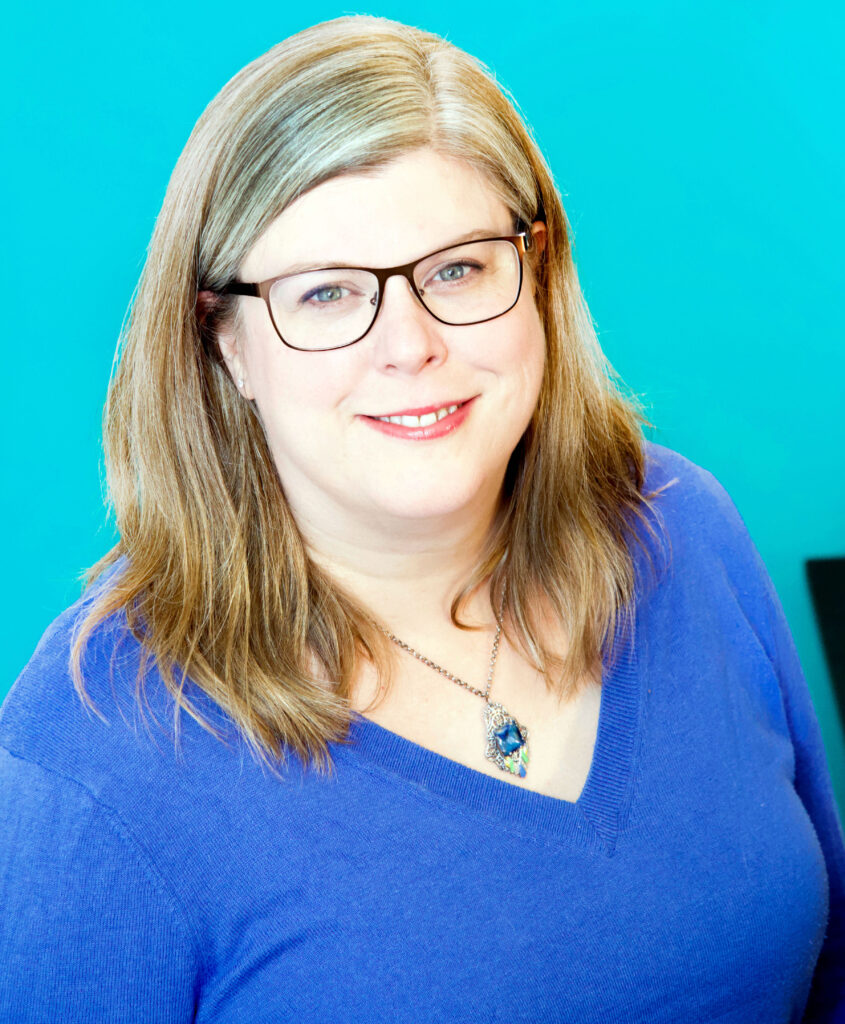 Brenda is the open education librarian at Thompson Rivers University (TRU). She is an OER champion — quite literally, as she was the recipient of TRU's Open Learning Champion Award in 2016. As the chair of the TRU OE group, she helped to establish the OE sustainability grants and fosters open activities at the university by supporting faculty and students during OER development, advocating for OER across faculties, and supporting collaboration between interdisciplinary and cross-departmental groups. She has developed multiple OER library resources, helped organize and facilitate OER sprints, and continues to help infuse open process into university-wide operations.
Brenda has been a member of the BC Open Ed Librarians group since 2015, chaired it from 2018–2019, and is a member of the business program Zero Textbook Cost (ZTC) advisory group with BCcampus. Most recently, she presented at OpenEd 2019 in Phoenix, Arizona, in a joint presentation with two librarians from the U.S. called Not Without My Librarian: Developing OER Advocacy and Community.
Not only was Brenda the recipient of the TRU Distinguished Service Award for faculty in 2019, she also received the Award of Excellence for Student Advocacy from the TRU Students Union in 2018 for demonstrating excellence in supporting students in pursuing their educational and professional aspirations. It's clear that Brenda is passionate and committed to open education at TRU and in the province.
Notable quote:
"Brenda tirelessly advocates for open educational practices at TRU and beyond. She has been instrumental in efforts to build a sustained open education community at the university by helping to establish faculty OER grants and supporting faculty, students, and staff in a variety of OER development and operational projects. Brenda is a valued colleague, generous with her time and support, and TRU is lucky to have such a strong voice supporting our open initiatives." —Dr. Michelle Harrison, TRU Open Learning
Learn more:
Previous honourees: Jennifer Kirkey, Rajiv Jhangiani, Cindy Underhill, Michael Paskevicius, Maja Krzic, Grant Potter, Irwin DeVries, Tara Robertson, Christina Hendricks, Tannis Morgan, Inba Kehoe, Diane Purvey, Erin Fields, Arley Cruthers, Chad Flinn, Aran Armutlu, Terry Berg, Will Engle, and Florence Daddey