We are proud to present this month's BCcampus Award for Excellence in Open Education to Jim Maxwell-Campagna, access advisor, University of Northern British Columbia. Jim has used open access content to create incredibly functional and engaging online orientation content on a very limited budget. The support this has brought to students at UNBC has been incredible.
Nominated by Amelia Kaiser, Director, Student Services, University of Northern British Columbia.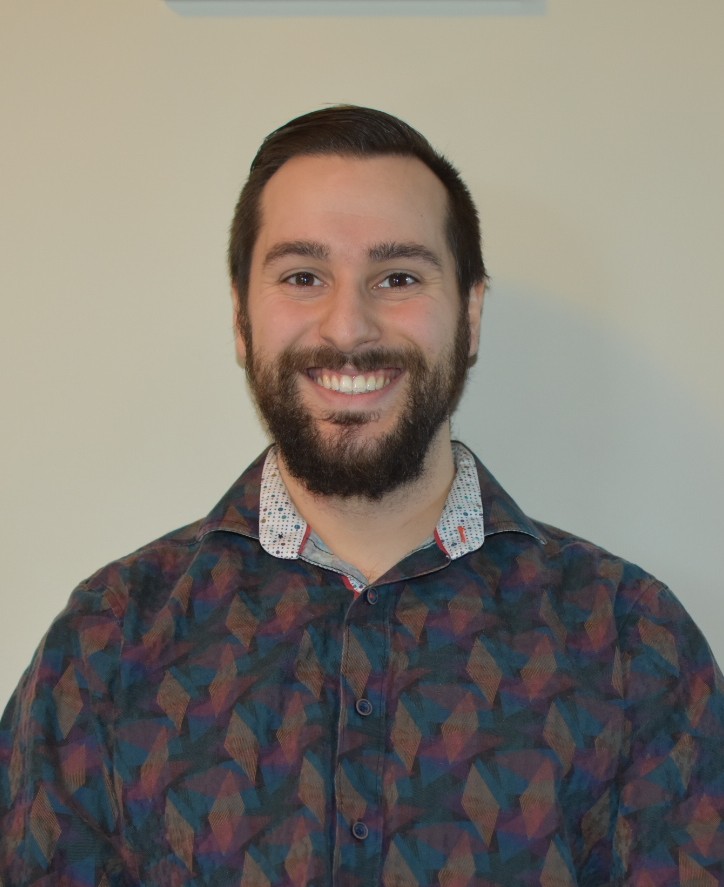 Jim began work on an online orientation for UNBC in January 2020, fortuitous timing with the forced pivot to online occurring only a few months later. He began by converting UNBC's laundry list of concepts and ideas to manageable, key learning outcomes for new students. Jim then researched the essential frameworks and theories associated with orientation and the transition to university for new students and used open content to create or adapt all of the modules to UNBC's specifications.
He leaned on the creativity across Canada to ensure his time was spent contextualizing and directing the content to UNBC's learning outcomes. Thanks to the amount of open content available, he did not have to spend his limited capacity researching and creating content from scratch. In doing this, Jim was able to significantly extend his project goals and outcomes. UNBC was able to launch a multi-module online orientation, a COVID-19 orientation, as well as an orientation specifically for international students, all within 10 months. Jim's dedication, resourcefulness, and creativity helped UNBC better support their students during these unprecedented times.
Below are key documents Jim drew from in the creation of the COVID-19 module and the work integrated learning (WIL) modules (these are not publicly available but are accessible to all students at UNBC). For the WIL modules, Jim used open resources to make all the pre-employment content and ensured that it aligns with UNBC's learning goals and desired outcomes. His ability to source open content has been a game changer for UNBC to be able to offer resources to students, particularly during the COVID-19 pandemic.
Notable Quote
"Jim was instrumental in creating and posting the UNBC Co-op Pre-Employment Workshops. As a one-person office, I was struggling to determine what material to use for the workshops, how to put them together, and how to make them accessible to our students. Jim found the open-source material from the WIL Open Module Initiative through Niagara College. This open-source material had multiple modules that delivered exactly the type of training that I was hoping for. Because it was already put together, Jim was able to edit the modules to make them a bit more 'UNBC-themed' and post them faster, more completely, and for far less money than I ever thought possible. Because Jim found and was able to use this open-source material, UNBC's co-op program has a much more robust pre-employment training program than I could have ever built on my own."


—Jennifer Cole, co-operative education coordinator, University of Northern British Columbia
Also see:
Previous honourees:
Jennifer Kirkey, Rajiv Jhangiani, Cindy Underhill, Michael Paskevicius, Maja Krzic, Grant Potter, Irwin DeVries, Tara Robertson, Christina Hendricks, Tannis Morgan, Inba Kehoe, Diane Purvey, Erin Fields, Arley Cruthers, Chad Flinn, Aran Armutlu, Terry Berg, Will Engle, Florence Daddey, Brenda Smith, Lindsay Tripp, Mary Shier, Brad Bell, Debra Flewelling, Michelle Harrison, Sally Vinden, Ali de Haan and Sara Humphreys.