This November, we are happy to present the BCcampus Award for Excellence in Open Education to Brian Lamb, director, Learning Technology & Innovation, Thompson Rivers University, Open Learning.
Nominated by Clint Lalonde, project manager, Open Source Homework Systems and Tannis Morgan, researcher, Open Education, at BCcampus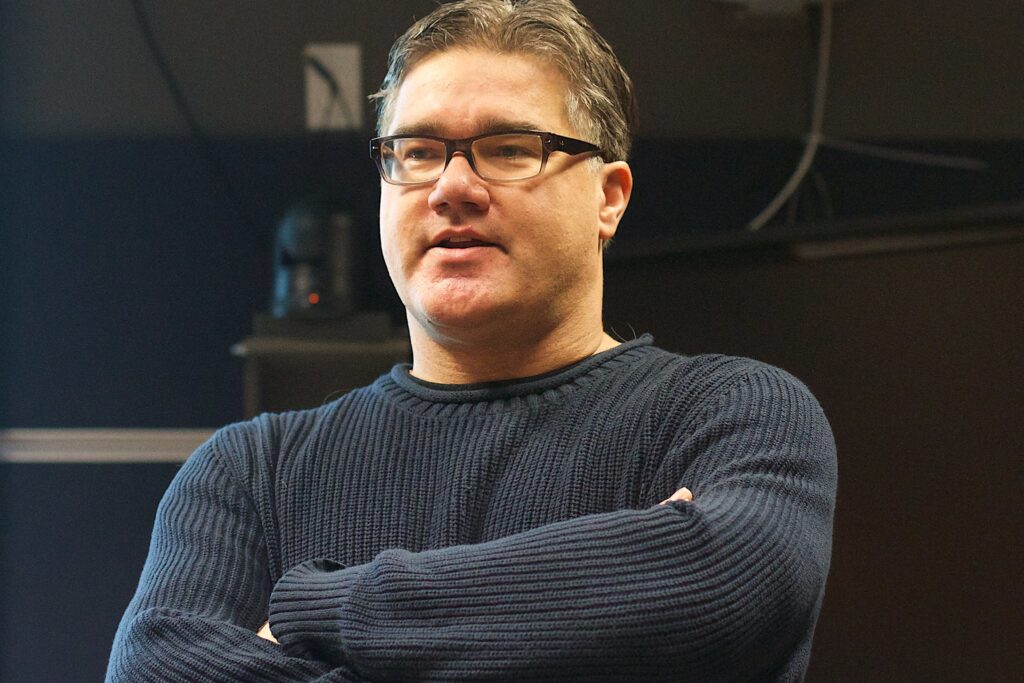 From his groundbreaking work at UBC on wikis and blogs in the 90s, to his leadership role at Thompson Rivers University, Open Learning, Brian continually inspires those who work with him with his tireless commitment and dedication to open education. Brian helped to lead the Northern Voice conference, which was an annual event from 2005 to 2013 that brought together bloggers from all sectors. He is also one of the co-founders of the OpenETC, a collaborative that provides open ed tech tools for B.C. post-secondary faculty and students.
Notable quotes:
"A tireless advocate for students, Brian's body of work exemplifies the best qualities of open pedagogy, open technologies, privacy advocacy, access, and student autonomy. A leader in open education, both provincially and globally, Brian's contributions in open education over the years have been invaluable in moving open education forward."

—Clint Lalonde, project manager, open source homework systems, Open Education, BCcampus
"So much of Brian's work is open, including the numerous keynotes, presentations, and workshops he has given over the years. Brian is a generous and thoughtful leader in open education and has modelled a way of open thinking and doing for so many of us here in B.C. higher education."

—Tannis Morgan, researcher, Open Education, BCcampus
"When I think about open education leaders in British Columbia, a prominent name that comes to mind is Brian Lamb. Known for unleashing his "rantometer" against barriers to access and corporatism in education, Brian advocates for open, ethical, community-based approaches to education, especially in connection with learning technology. Along with educators everywhere, students have appreciated and recognized Brian's leadership in open education. Like his rock band drumming, Brian's work is hard hitting, right on beat, and impossible to ignore. I offer Brian my heartiest congratulations on receiving this well-deserved award."

—Irwin DeVries, former TRU colleague and bandmate
For more on Brian, you can visit his blog Abject or follow him on Twitter @brlamb.
Previous honourees:
Jennifer Kirkey, Rajiv Jhangiani, Cindy Underhill, Michael Paskevicius, Maja Krzic, Grant Potter, Irwin DeVries, Tara Robertson, Christina Hendricks, Tannis Morgan, Inba Kehoe, Diane Purvey, Erin Fields, Arley Cruthers, Chad Flinn, Aran Armutlu, Terry Berg, Will Engle, Florence Daddey, Brenda Smith, Lindsay Tripp, Mary Shier, Brad Bell, Debra Flewelling, Michelle Harrison, Sally Vinden, Ali de Haan and Sara Humphreys.