We are pleased to present this month's BCcampus Award for Excellence in Open Education to Izabela Mazur, assistant teaching professor, University and Employment Preparation, Thompson Rivers University. Izabela's enthusiasm, dedication and perseverance in her open work has been both admirable and instrumental in making the ABE ZTC project a success!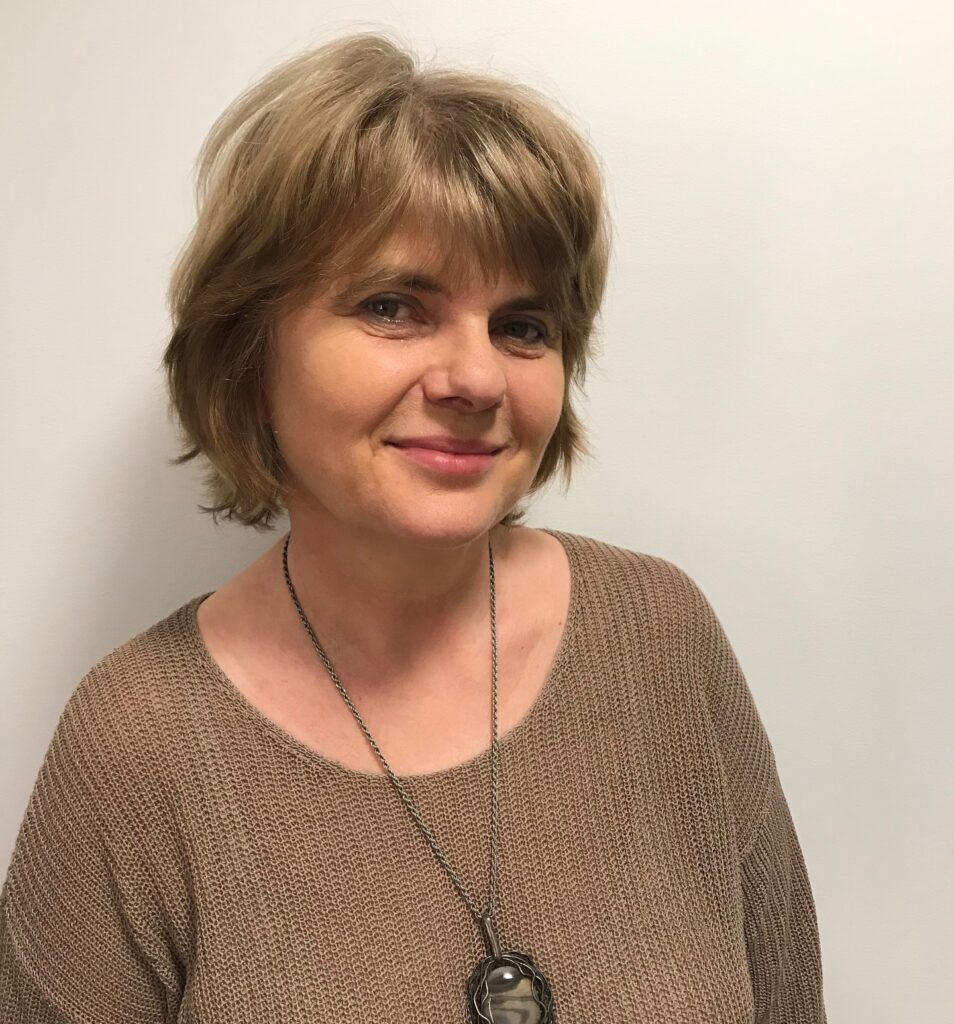 Nominated by Krista Lambert, project manager for ABE/Health Zero Textbook Cost Programs, BCcampus
Izabela has been a strong advocate for open education and the ABE ZTC project. She has been teaching Adult Basic Education mathematics for the last 17 years. Izabela completed her Masters in Mathematics at Pedagogical University of Kielce, Poland, and is also a graduate of the Simon Fraser University HEART Program. Her interests in research have been active, engaged and cooperative teaching and learning, use of project-based assessment, use of technology in teaching, and use of open textbooks.
Izabela is a tireless advocate for the use of Open Educational Resources (OER). Izabela has adopted an open textbook which has already saved students over $45K and will continue to save students money over the coming semesters. She has also adapted an open textbook for Intermediate Level Algebra and is working on a book for Advanced Business/Technical math. She was a strong voice on the ABE ZTC committee acting as subject lead for Math. She is a tremendous resource and advised instructors who were adapting or creating resources. Izabela has also presented on her open projects multiple times at Open Education Week events, the ABE Math articulation committee, and the ABEABC conference.
From her colleagues:
Izabela is a great advocate for OER, not only locally in her department, faculty, and at TRU as a whole, but also in the province through her work as the Math Lead on the ABE ZTC Committee. She's been involved in adopting, adapting, and creating OER, and has cheered on her colleagues as they venture forth on their own open ed adventures. She is very generous with her time, support, and encouragement, and TRU and BC's ABE community are very lucky to have her in our open corner.

– Brenda Smith, Open Education Librarian at TRU
I can certainly attest to her involvement in and advocacy of OER. She has been involved in writing two math texts, has reviewed several others, has adopted OER textbooks for use in her classroom, and has presented workshops on OER within the TRU community and beyond. Thank you for nominating her as she certainly deserves it!

– Kim Moshenko, TRU Instructor
Learn more:
Previous honourees:
Jennifer Kirkey, Rajiv Jhangiani, Cindy Underhill, Michael Paskevicius, Maja Krzic, Grant Potter, Irwin DeVries, Tara Robertson, Christina Hendricks, Tannis Morgan, Inba Kehoe, Diane Purvey, Erin Fields, Arley Cruthers, Chad Flinn, Aran Armutlu, Terry Berg, Will Engle, Florence Daddey, Brenda Smith, Lindsay Tripp, Mary Shier, Brad Bell, Debra Flewelling, Michelle Harrison, Sally Vinden, Ali de Haan, Sara Humphreys, Jim Maxwell-Campagna, Andrea Niosi, Petra Menz and Nicola Mulberry
The feature image for this post (viewable in the BCcampus News section at the bottom of our homepage) is by rovenimages.com from Pexels