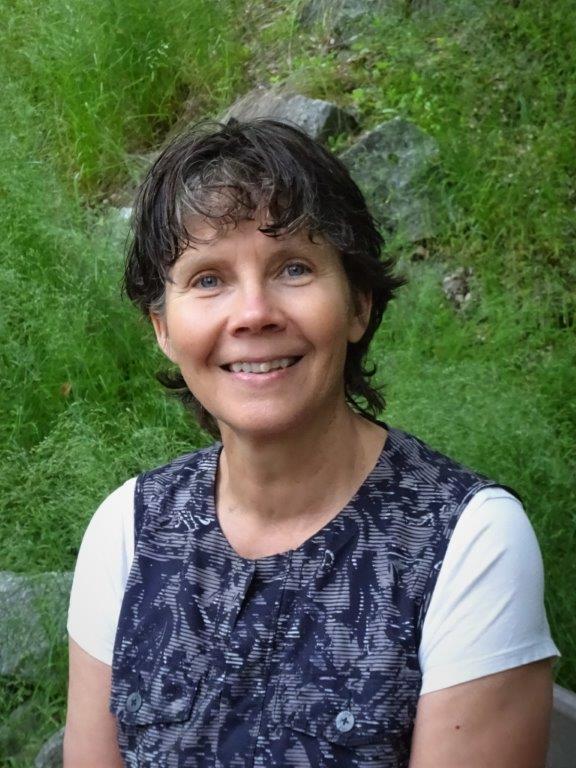 This month we are pleased to present the BCcampus Award for Excellence in Open Education to Theresa Southam, coordinator, Teaching & Learning Institute, Selkirk College. During the rapid switch to online teaching over the course of the pandemic, Theresa's mindful approach demonstrated leadership in an otherwise chaotic time. Selkirk College has benefited from her open educational resources (OER) initiatives, and the Teaching & Learning Institute has grown stronger through this time. Theresa has shown that OER will continue to benefit post-secondary education in the post-pandemic world.
Nominated by Tyler Ballam, instructor, School of Hospitality & Tourism, Selkirk College
A 2020 PhD in human and organizational development, Theresa is chair of the Teaching & Learning Institute (TLI) at Selkirk College. Throughout the pandemic she has focused on inclusion during the pivot to online. She is a 2020–2021 BCcampus Research Fellow and a recipient, with College of the Rockies, of the BC Open Education Foundation Grant. In her fellowship she will ask students to reflect on the inclusiveness and accessibility of some new OER the college is creating. While the adoption of courseware continues to grow in the public post-secondary sector, Theresa is in the perfect position to discuss the merits of adopting OER.
Teresa co-published "Framework for Strengthening the Scholarship of Teaching and Learning in the Canadian College Sector" in the Canadian Journal for the Scholarship of Teaching and Learning and applied for a fellowship with the Open Education Group in 2021. She is co-editor of the upcoming book Unexpected Leadership: Towards Social Justice in Precarious Times, to be published by Fielding University Press, and she will publish a chapter on naturalizing intergenerational relationships for Sangaku Press in 2022. She helped establish the BC Teaching and Learning Council and was its co-chair in 2017; in addition, she planned the Symposium on Scholarly Teaching that year.
Over the course of the past year, Theresa has:
Helped faculty and students adapt to learning management system use
Hosted numerous webinars on topics of pedagogy and OER
Been awarded a fellowship research grant on OER through BCcampus
Provided mentorship to TLI members.
Created a Learning Fellows group within Selkirk College focused on OER
Notable quote:
"It is exciting to see the growth of open education at Selkirk College. The key contributor to this growth is Theresa's strong leadership, advocacy, and collaboration skills. Growing open takes a team, and with a strong leader like Theresa the future of open at Selkirk College is indeed bright."

– Ross McKerlich, project manager, BCcampus
Previous honourees:
Jennifer Kirkey, Rajiv Jhangiani, Cindy Underhill, Michael Paskevicius, Maja Krzic, Grant Potter, Irwin DeVries, Tara Robertson, Christina Hendricks, Tannis Morgan, Inba Kehoe, Diane Purvey, Erin Fields, Arley Cruthers, Chad Flinn, Aran Armutlu, Terry Berg, Will Engle, Florence Daddey, Brenda Smith, Lindsay Tripp, Mary Shier, Brad Bell, Debra Flewelling, Michelle Harrison, Sally Vinden, Ali de Haan, Sara Humphreys, Jim Maxwell-Campagna, Andrea Niosi, Petra Menz, Nicola Mulberry, Izabela Mazur, and Meizhong Wang
---
The feature image for this post (viewable in the BCcampus News section at the bottom of our homepage) is by Padli Pradana from Pexels