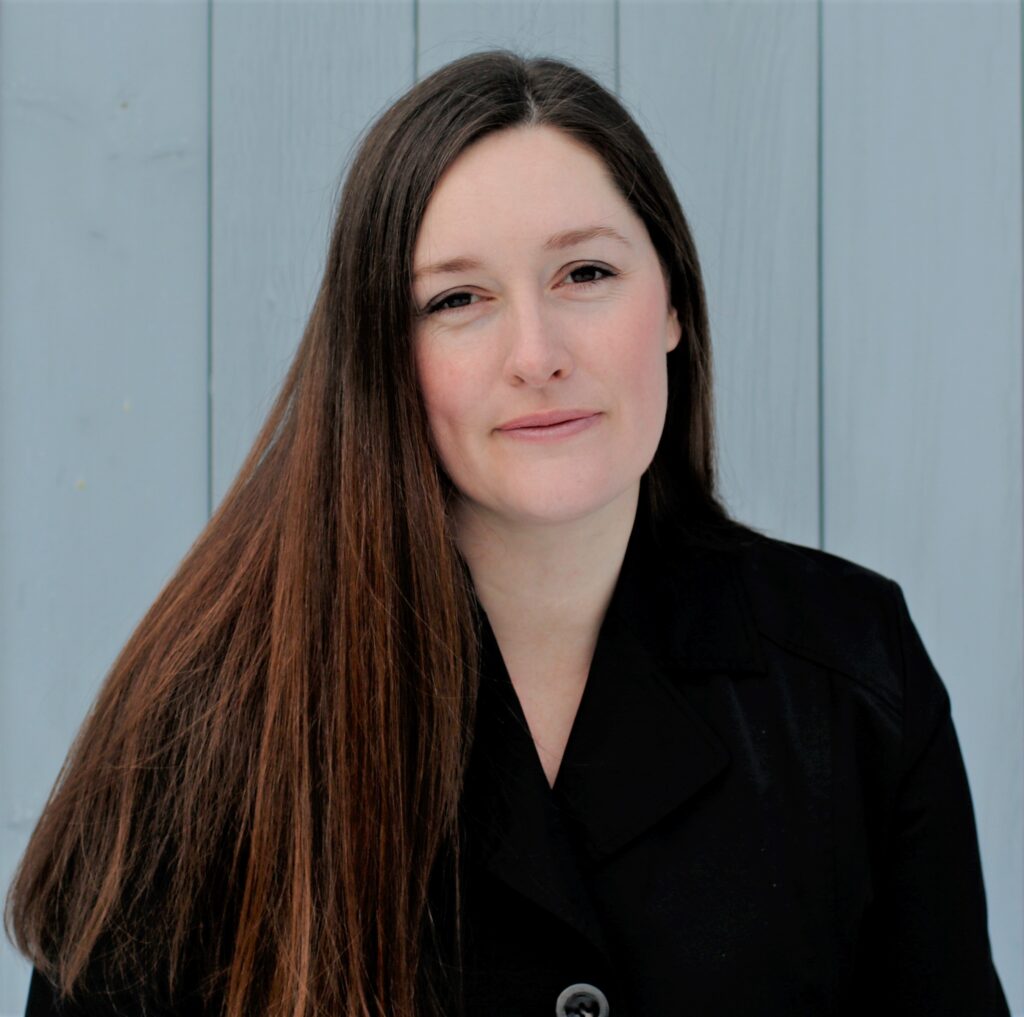 The newest recipient of the BCcampus Award for Excellence in Open Education is Christine Miller, lecturer in the Department of University and Employment Preparation at Thompson Rivers University (TRU). Christine is a phenomenal collaborator and innovator, and she has greatly contributed to the growth of open education within adult basic education (ABE). Her generosity, creativity, and enthusiasm for her work in open education are extraordinary.
Nominated by Krista Lambert, project manager, Open Education, BCcampus
Christine has worked on three major open education projects. The first was Human Biology, which is aligned with ABE provincial-level biology. The adaption of this book included content localized to the Tk'emlups te Secwepemc within Secwepemc'ulucw and valuable interactive activities that enrich student learning.

The second resource was an open course built in Moodle for intermediate science. This resource allows any grade 10 or intermediate teacher in the province to import a full online course into their learning management system and be ready to teach.

Third, when Christine first embarked on the adaptation of her biology open textbook, she immediately recognized the lack of diversity and representation of students in the images. She developed the Indigenous student stock photo project. This project involves engaging Indigenous students as models and photographers in the creation of a collection of images that can be reused and remixed in a wide variety of open educational resources (OER) and traditional educational resources. This project should be completed later this year.

While Christine worked on her biology and science resources, she sometimes had to create her own images when no suitable Creative Commons–licensed image was available. Each time she created an image, she shared it back to Wikimedia Commons so that future faculty in need of the same thing wouldn't also have to create it. This spirit of sharing is truly remarkable.

Beyond her OER contributions, Christine has been generous with her time and efforts to advocate for open education. She is always willing to present at conferences or participate in webinars related to open education and teaching and learning practices. Her enthusiasm for open has been instrumental in building support for OER both inside and outside her institution.

Not to be forgotten is Christine's practice of gratitude in open education, which was detailed in a BCcampus post in February 2021.
Completed projects:
In progress:
Indigenous Peoples in Education: A Stock Photo Collection
Open course development for intermediate general and applied science
Open course development for provincial-level human biology
Involvement in support of open education:
Current open educational resources grant coordinator for TRU
Member of the TRU Open Education Working Group and chair of the Open Education Community of Practice
Author of invited article "Into the Open: Stormy Seas and Smooth Sailing" in Groundwork, the publication of the Adult Basic Education Association of British Columbia, Winter 2021, p. 3

Notable Quote:
"Christine's authorship, adaptations, and advocacy of open education have been instrumental in the growth of OER usage at TRU. Christine's work goes beyond the cost savings of OER. Her work is a prime example of how the use of OER allow for the development of inclusive and diverse learning materials that are accessible to all students."


—Amanda Coolidge, director, Open Education, BCcampus
Previous honourees:
Jennifer Kirkey, Rajiv Jhangiani, Cindy Underhill, Michael Paskevicius, Maja Krzic, Grant Potter, Irwin DeVries, Tara Robertson, Christina Hendricks, Tannis Morgan, Inba Kehoe, Diane Purvey, Erin Fields, Arley Cruthers, Chad Flinn, Aran Armutlu, Terry Berg, Will Engle, Florence Daddey, Brenda Smith, Lindsay Tripp, Mary Shier, Brad Bell, Debra Flewelling, Michelle Harrison, Sally Vinden, Ali de Haan, Sara Humphreys, Jim Maxwell-Campagna, Andrea Niosi, Petra Menz, Nicola Mulberry, Izabela Mazur, Meizhong Wang and Theresa Southam
---
The featured image for this post (viewable in the BCcampus News section at the bottom of our homepage) is by rovenimages.com from Pexels