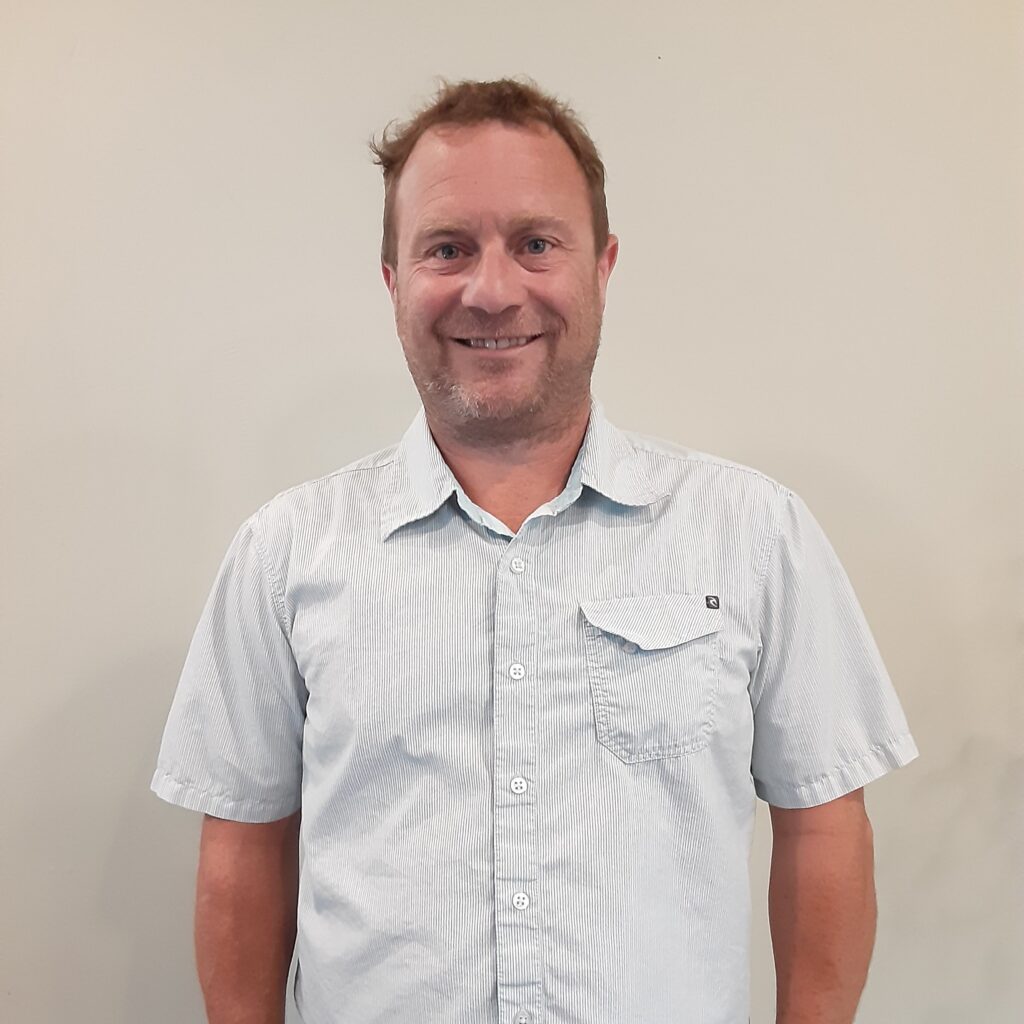 This month's BCcampus Award for Excellence in Open Education goes to Brian Coey, program leader/instructor in the Sheet Metal and Metal Fabrication program at Camosun College. Brian has been nominated for this award for his excellent work in creating the new sheet metal textbook called Pattern Development: Sheet Metal Level 1, which has been published in the B.C. Open Textbook Collection.
Brian's textbook has been praised by his colleagues for its high quality and how it clearly demonstrates Brian's commitment to student success. His dedication to content creation and desire to always move forward and improve his department is inspiring to say the least.
"This was Brian's first foray into the open educational resource [OER] world," says Tim Carson, trades open education representative at BCcampus, "and was a joint project between the sheet metal departments of Camosun College and Okanagan College, which was a first for OER development in the trades. This is a testament to Brian's interest in, and commitment to, building accessible resources not only for Camosun's apprentices but also for the other institutions offering this apprenticeship."
In spring 2020, when trades training was forced to move from a faculty-centred, face-to-face delivery modality to a blended and flipped classroom approach, Brian put the accessibility methodology and philosophy of OER to the test. "This was a first for Brian in his teaching career," says Tim, "and he not only accepted the new situation, but he also embraced it wholeheartedly."
Brian has been working toward harmonizing the curriculum of the Sheet Metal and Metal Fabrication department at Camosun College with the guidelines laid out by the Industry Training Authority (ITA). He and his coworkers have been doing the very tedious job of sifting through cabinets full of decades' worth of teaching resources, such as old handouts, shop projects, and test material, with the goal of perfectly aligning Camosun's content with ITA guidelines.
Brian has also been leading the department on the creation of resources such as PowerPoint slides, practice tests, and answer keys as well as the improvement of shop projects and their accompanying diagrams. Dallas Dolgopol, a fellow sheet metal instructor at Camosun College, says, "Brian's dedication to the future of our industry and his 100 per cent dedication to the students' success has made us as a department really come together and strive for excellence."
Brian is acknowledged as an author and reviewer of the Trades Access Common Core series, which contains 23 books that are used across the province for entry-level trades training in various apprenticeship programs. Topics include safe work practices, employability skills, tools and equipment, organizational skills, and electrical fundamentals.
Elected to the 2021 Spring Education Council at Camosun College, Brian serves in this position from August 1, 2021, to July 31, 2022. Brian also served on the BCcampus Trades Advisory Group from 2019 to 2021.
Notable Quote:
"When I started here as an instructor last September, I really faced quite the learning curve. Brian was, and has continued to be, an amazing help to me."

— Dallas Dolgopol, instructor, Sheet Metal and Metal Fabrication program, Camosun College
Learn more:
Previous honourees:
Jennifer Kirkey, Rajiv Jhangiani, Cindy Underhill, Michael Paskevicius, Maja Krzic, Grant Potter, Irwin DeVries, Tara Robertson, Christina Hendricks, Tannis Morgan, Inba Kehoe, Diane Purvey, Erin Fields, Arley Cruthers, Chad Flinn, Aran Armutlu, Terry Berg, Will Engle, Florence Daddey, Brenda Smith, Lindsay Tripp, Mary Shier, Brad Bell, Debra Flewelling, Michelle Harrison, Sally Vinden, Ali de Haan, Sara Humphreys, Jim Maxwell-Campagna, Andrea Niosi, Petra Menz, Nicola Mulberry, Izabela Mazur, Meizhong Wang, Theresa Southam, and Christine Miller
---
The featured image for this post (viewable in the BCcampus News section at the bottom of our homepage) is by Ewel Z from Pexels