Agnes is a collaborator, mentor, and advocate when it comes to open education, and thus we are pleased to present her with the BCcampus Award for Excellence in Open Education for September.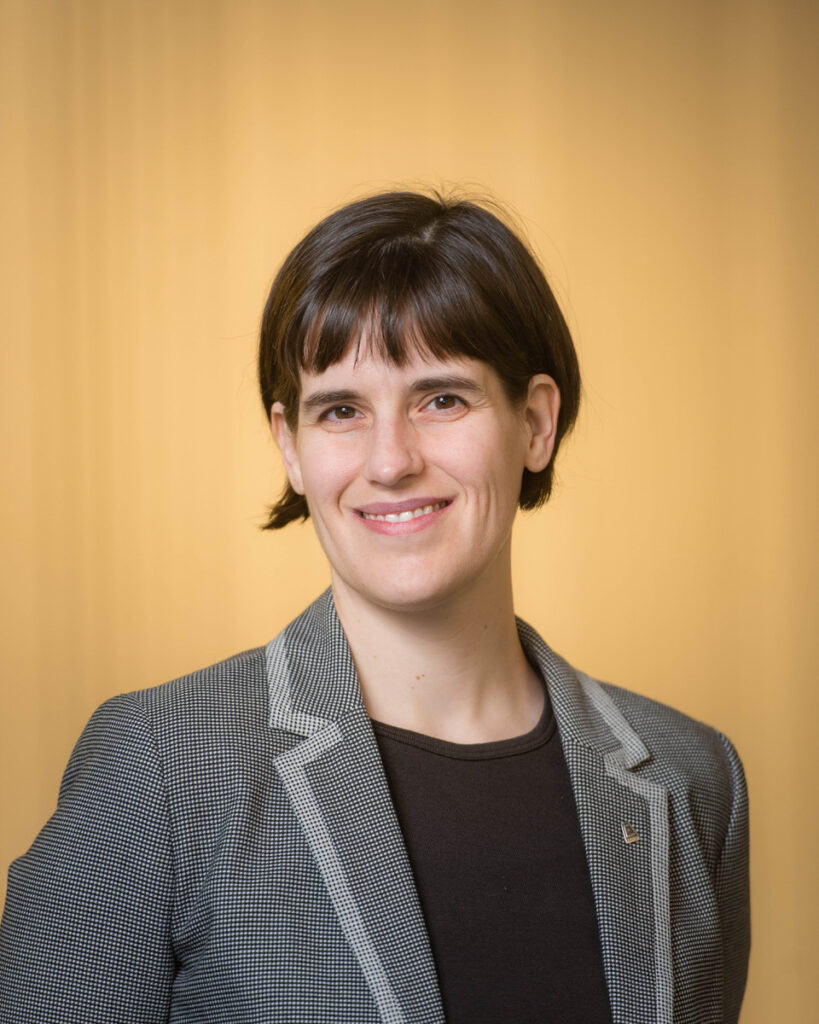 Nominated by Melanie Meyers, project manager, BCcampus
Agnes's work and leadership with students is particularly inspiring as she places a high value on student learning and contribution to open educational resources (OER). Agnes has mentored co-op students in the development of hundreds of open homework problems for physics and engineering. Not only will students registered in engineering programs benefit from this work, but also those working on the problem development are learning valuable skills they can apply as they enter the workforce.
Agnes is an associate professor of teaching in the Department of Mechanical Engineering at UBC, where she is passionate about reducing costs for students through OER development. In particular, she noticed students were paying for the use of homework systems to practice problems in statics and dynamics (physics). As a result, Agnes began creating problems for the open problem library in the open homework system WeBWork. With the support of UBC and BCcampus, Agnes and her team have created over 1500 WeBWork problems, including high-quality illustrations that can be reused and repurposed in a variety of ways such as for an open textbook or in another system like a learning management system.

Agnes was nominated as an AMS OER Champion at UBC in 2019 for her open advocacy. She was a member of the Open Homework Systems Advisory Group for BCcampus from 2019–2021 and continues to advocate for open homework system adoption in STEM. She presents regularly at both open education and engineering conferences on her work with OER and open homework systems.

Agnes has collaborated with colleagues at UBC, cross-institutionally, and cross-jurisdictionally on OER projects. In the development of WeBWork problems, Agnes knew developing thousands of problems could not be done alone and that working with others is the best way to tackle the challenge. An example of collaboration has been her work with Pennsylvania State University on developing the open textbook Mechanics Map.
Notable quotes
One of Agnes's greatest contributions to OER is her work with students. Agnes places value in helping to develop skills and knowledge with students by involving them in her open projects, where they can benefit from her mentorship. She takes time and care to ensure they not only gain skills developing problems but also learn about project management, presenting, and working as a team. Finally, Agnes is committed to continuing her work in open education and finding ways to share her knowledge and experience with others in her field

– Melanie Meyers, project manager, BCcampus
Agnes played a key role in the BCcampus Open Homework Systems (OHS) project, acting as both advisor and connector, establishing critical relationships between the OHS project and the wider open source WeBWorK community." 

– Clint Lalonde, project manager, BCcampus
Dr. d'Entremont is a fantastic practitioner, advocate, and faculty leader in open education. Her strong empathy for students, thoughtful approaches to teaching and learning, and deep commitment to collaboration shine through in her many different open projects. From engaging her students in open pedagogies in which they create OER, to promoting OER among her colleagues and the broader engineering community and helping create a vast open library of engineering problems, her experience and expertise in open education is both broad and deep.


—Will Engle, open education strategist, UBC
Relevant Links
Previous honourees
Jennifer Kirkey, Rajiv Jhangiani, Cindy Underhill, Michael Paskevicius, Maja Krzic, Grant Potter, Irwin DeVries, Tara Robertson, Christina Hendricks, Tannis Morgan, Inba Kehoe, Diane Purvey, Erin Fields,Arley Cruthers, Chad Flinn, Aran Armutlu, Terry Berg, Will Engle, Florence Daddey, Brenda Smith, Lindsay Tripp, Mary Shier, Brad Bell, Debra Flewelling, Michelle Harrison, Sally Vinden, Ali de Haan, Sara Humphreys, Jim Maxwell-Campagna, Andrea Niosi, Petra Menz, Nicola Mulberry, Izabela Mazur, Meizhong Wang, Theresa Southam, Christine Miller and Brian Coey
---
The featured image for this post (viewable in the BCcampus News section at the bottom of our homepage) is by Polina Tankilevitch from Pexels