For her many contributions in the area of open education and technology, Valerie Irvine is the recipient of this month's BCcampus Award for Excellence. She is co-director of the Technology Integration and Evaluation Research Lab at the University of Victoria (UVic).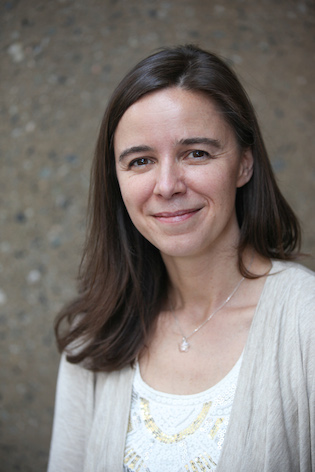 Nominated by Colin Madland, PhD candidate in educational technology, University of Victoria
Dr. Irvine has been a practitioner and advocate for openness in technology and education for more than 20 years. Most recently, in June 2019, she initiated a new non-profit academic association called the Open/Technology in Education, Society, and Scholarship Association (OTESSA), which then joined the Federation of the Social Sciences and Humanities as a member association to run an annual conference as part of Congress, bringing together diverse communities of academics, practitioners, and other stakeholders. Following the inaugural OTESSA Conference in 2021, the organization is poised to make a significant difference in the area of open and technology-enabled learning in K–20 education in Canada and around the world.
Along with attending the annual Congress conference, Dr. Irvine launched the OTESSA Journal to publish peer-reviewed research in the field. She also sits on the pan-Canadian OER Strategy committee and has advised governments at all levels, including as primary author on a federal pre-budget submission.
Dr. Irvine has been teaching online and in open education since 1998. She has a strong commitment to equity in education, especially when it concerns issues of access for learners who experience barriers due to mental health, geography, family circumstances, or the pandemic.
Valerie teaches and advises PhD learners in educational technology at UVic. In her work there, she has created opportunities for and mentored sessional instructors who teach in open course designs in the WordPress multi-site installation she manages. As these courses are open on the web, they are ideal for pairing sessional instructors to co-plan and co-teach parallel sections of courses — another fantastic example of open educational practices. Dr. Irvine also supervises cohorts of MEd students and invites learners to publish their projects under Creative Commons licences. She has created an elective course in open and distributed learning for undergraduates at UVic and is creating another first-year course in open and digital literacies.
Dr. Irvine has been involved in the Open EdTech Collaborative in various ways, from supporting its inception as chair of the BCNET Learning Technologies committee to the ongoing use of open infrastructure, including contributing course site templates for UVic learners. Dr. Irvine recently secured funding at UVic to establish an Open Hub to advocate for open education, open access, and open research at the university. The Open Hub is intended to launch in fall 2022.
Relevant Links
Previous honourees:
Jennifer Kirkey, Rajiv Jhangiani, Cindy Underhill, Michael Paskevicius, Maja Krzic, Grant Potter, Irwin DeVries, Tara Robertson, Christina Hendricks, Tannis Morgan, Inba Kehoe, Diane Purvey, Erin Fields,Arley Cruthers, Chad Flinn, Aran Armutlu, Terry Berg, Will Engle, Florence Daddey, Brenda Smith, Lindsay Tripp, Mary Shier, Brad Bell, Debra Flewelling, Michelle Harrison, Sally Vinden, Ali de Haan, Sara Humphreys, Jim Maxwell-Campagna, Andrea Niosi, Petra Menz, Nicola Mulberry, Izabela Mazur, Meizhong Wang, Theresa Southam, Christine Miller, Brian Coey, Agnes d'Entremont, and Shantel Ivits
---
The featured image for this post (viewable in the BCcampus News section at the bottom of our homepage) is by Andrea Piacquadio from Pexels